Myra Mortega
Myra is a writer and an editor. She has penned…
Sex is a wonderful, wonderful experience. But it could also turn into a horrible thing when somebody unintentionally spots us doing the deed. After all, having sex is an intimate and private moment. Sure, it involves all those crazy hormones running amok, so it's completely understandable for us to get caught up in the moment sometimes. Still, it pays to make sure that you got everything covered the next time you do the deed. Here are eight cautionary tales to help you remember to double-check that the doors are locked the next time you and your partner decide to have sex: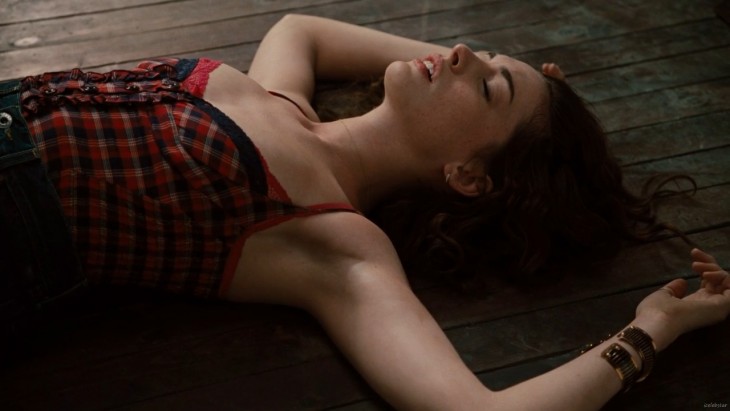 1. "So, it was late at night, and my partner and I were hanging out at home. We were watching a movie in the living room together with my aunt and her boyfriend. My guy and I were feeling kinky, so we decided to do it right there. We waited for my aunt to step out of the room, and when she did, we noticed that her boyfriend had fallen asleep as well. We settled for a quickie on the couch, but just when we were getting it on, my aunt entered the room. And we thought she has already called it a night! I couldn't make eye contact with her ever since!"
– Naughty Niece, 22 years old
2. "Sex was completely unexplored territory before I got into a relationship back in college, so I had a real hankering for it practically every single day. I remember it was a Monday, and I had a long break in between classes. I invited my then boyfriend to the dorm for some afternoon delight, and since I had a couple of hours before my next class, we decided to get down and dirty right away. What we didn't know is that my roommate's one and only afternoon class got canceled that day, so she decided to go straight home. Imagine her surprise when she barged into our dorm room, and there I was, stripping in front of my boyfriend!
– Raunchy Roommate, 22 years old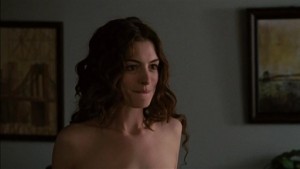 3. "I used to live next door to my high school friend after we graduated from college, and it was completely normal for us to just go into each other houses unannounced. There was this one time when I asked my man to spend the night, and we were so buzzed after having a few drinks that we ended up doing it on the floor! I had fantastic sex that night, but I didn't know that my friend was privy to that fact, too. She told me my boyfriend and I were completely into each other the night before that we didn't notice my friend come in—and just as quickly leave the house."
– Exhibitionist Friend, 27 years old
4. "My ex-boyfriend's parents planned an overnight stay at a hotel one weekend, so we decided to do the deed in their house. Since we knew that his folks won't be around that night, we opted to do something we've never done before: have sex in the master's bathroom. It was so crazy, and knowing that we shouldn't be doing it in that specific room made us more pumped up. We were so caught up in the moment that we didn't notice his folks canceled their staycation plans until his mom gasped upon seeing us doing it on their bed!"
– Mortified Beyond Belief, 23 years old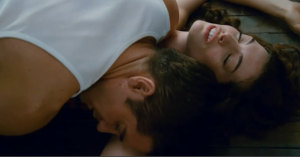 5. "I still live with my folks even if I'm already working, but I still felt guilty whenever I have sex with my boyfriend at home. It was like we were always sneaking out, and I only invited him to my room whenever my parents were not around. One day, my mom went home early, and my boyfriend and I panicked. We pretended he just used the bathroom while I was just about to leave my room. We thought we were in the clear until a condom fell out of his pocket—and my mom ended up giving us a long lecture about the consequences of pre-marital sex."
– Not So Close Call, 21 years old
6. "I recently broke up with my ex, whom I was with for four years. I thought the best way to get over him was to have a casual relationship with a guy. Our relationship was purely physical, and it didn't hurt that he was really good in bed. One day, I invited him over to my apartment. To my horror, my sister and her son decided to drop by my pad for a visit. I gave her a spare key, and my excited nephew just went straight to my room to say hi. Good thing my sack session was already done by then—although we were still in our birthday suits! I had to bribe my nephew with a trip to the toy store to shoo him away!"
– Thirsty Tita, 34 years old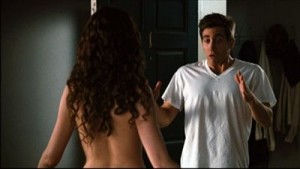 7. "My husband and I decided to play hooky one day, and we both pretended to be sick so we can sleep in and skip work. We were doing it in the shower, but we forgot to lock the door to the bathroom. We were rudely interrupted when our four-year-old son opened the door in tears, as he was freaking out that 'mommy and daddy are nowhere to be found.' I think we might have scarred him for life."
– Horny Mommy, 29 years old
8. "My ate and I share a small apartment. I work the night shift while she has a regular 9-5 job, which worked pretty well for me and my boyfriend. It was 8:00 a.m., I just got home from work, and I really wanted to do it badly. I asked my man to come over and we did it in the living room. Unfortunately for us, my sister left her cellphone at home, and she went back to get it. I was doing the reverse cowgirl when she opened the door."
– Horrified Sister, 26 years old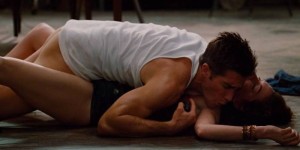 Have a mortifying story of your own to share? Feel free to leave a comment below—anonymous or not!
Myra Mortega
Myra is a writer and an editor. She has penned speeches, magazine articles, educational materials, and online content. She enjoys traveling, doodling, taking photos, and laughing to "Friends" reruns.