Charlene Owen
Charlene works for a popular greeting card company, hoping that…
You may be saving your 13th month pay so you can buy gifts for your family and friends, but that doesn't mean you'll have to stop dating your man during the weeks before Christmas. Quality time is an important factor in any relationship, which means that cutting corners on your moments together may have serious repercussions later on.
Not sure how to reconcile dating with your budget for the month? Instead of planning dates that will break the bank, why not create great memories together with these simple and economical tips? From checking out special deals to enjoying holiday carnivals, you and your honey will definitely feel the love this Christmas.
1. Check out vouchers.
With so many online group deal providers such as Groupon, Metro Deal, and Cash Cash Pinoy, finding what will give you more bang for your buck has become very easy. You and your man can choose to bond over a succulent dinner, pick an awesome getaway, or even enroll in a one-of-a-kind workshop that you've both been wanting to attend.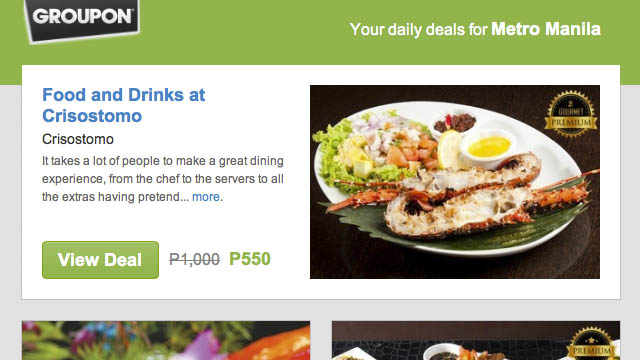 2. Have a quiet evening under the lights of Ayala Triangle.
If you're looking for a more romantic atmosphere, take your guy's hand and go on a quiet stroll under the fabulously lit trees of Ayala Triangle. Bring a small banig or mat with you and lay it on a nice, grassy spot from which you can see the lights and sound show that happens every 30 minutes between 6PM and 9PM every evening. To complete the warm and snuggly mood, bring a thermos of cocoa and a sweet treat.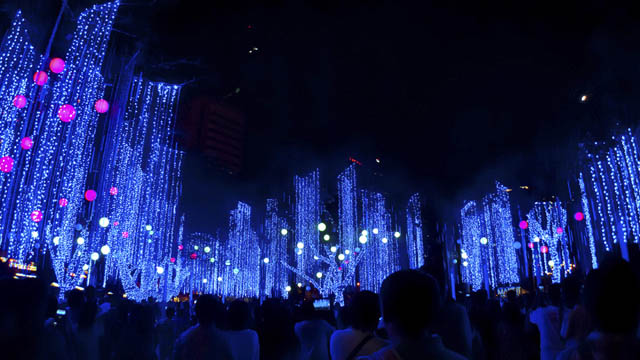 3. Have some kitschy fun at a Christmas carnival.
The Christmas season brings with it those quirky carnivals or peryahan that set up during the holidays and dismantle soon after. Let go of your inhibitions and enjoy the kitschy rides and games. They may not live up to the technical awesomeness of the ones you'd find at world-class amusement parks, but they are great adventures in their own right and much, much cheaper. Just remember—safety first!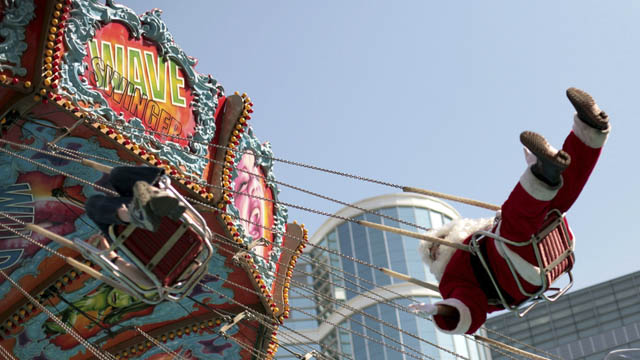 4. Enjoy the UP Lantern Parade.
Whether or not you and your man are from the University of the Philippines, you can watch the traditional UP Lantern Parade, which will be held on December 15 this year. Enjoy the fair-like sights and sounds as beautifully designed floats tour the campus. You can also munch on a few sticks of the school's famous isaw for snacks.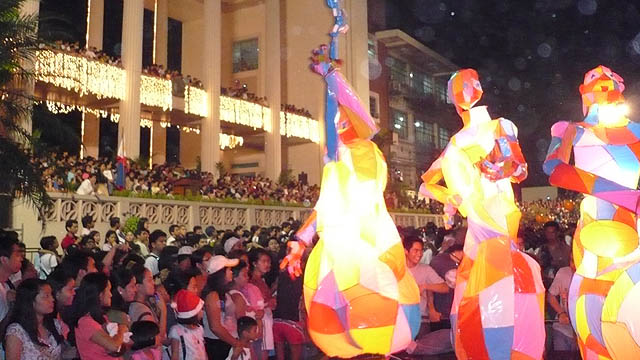 5. Prepare a nice home-made dinner and indulge in a evening of dancing.
There's nothing more intimate than having the lights dimmed and whispering sweet nothings over good food, so why not surprise your main squeeze with a candlelit dinner that you've prepared especially for him? Aside from being economical, this little celebration also spells "romance" more effectively than almost any other option. Once you're done, put on a good tune and ask him to humor you with slow dance in the living room.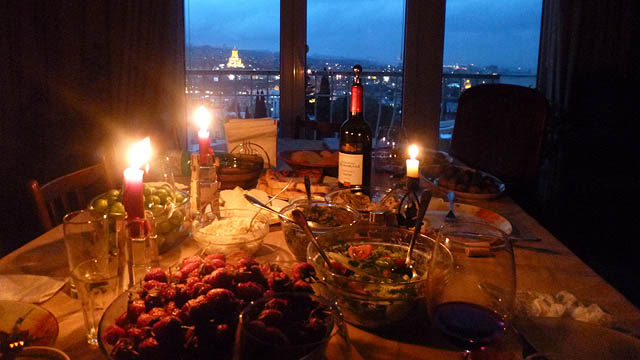 Charlene Owen
Charlene works for a popular greeting card company, hoping that what she writes makes some big, burly man somewhere cry. She's into MMA, and when she's not watching armbars on YouTube, she also writes for a tech blog or naps with her cat.