Joy Soriano
Joy has been a vegan for over 20 years. She's…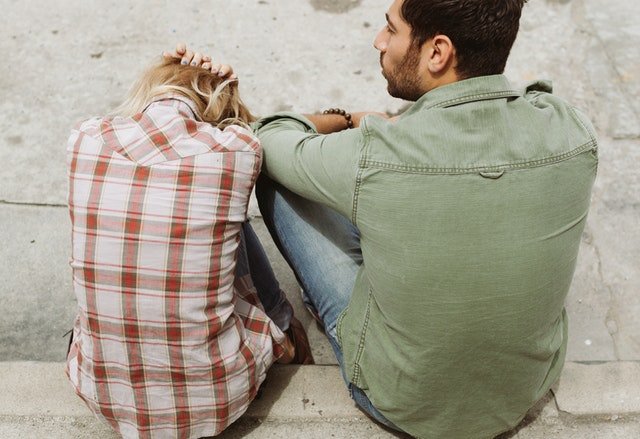 Belligerent. Drained. Depressed. Your romantic relationship shouldn't make you feel all those emotions—every single moment, of every single day you're with the other person. Yes, conflicts will happen between two different people, and you're bound to fight. But the fights shouldn't define your entire relationship because once it does, that negativity will eventually find its way into your other relationships: co-workers, family, and friends.
But can you escape the noxious clutches of a toxic relationship?
No More Drama
The short of it is, "yes." It sounds easier to say than it is to do, right? The difficulty you're going through could mean that you're not actually in a toxic relationship, but in an abusive one. And there is a difference.
An easy distinction between the two would be: not all toxic relationships are abusive, but all abusive relationships are toxic.
It's important to know the difference, so you know how to approach the problem. Toxic behavior from your partner can make you feel defensive at all times, uncared for sometimes, bitter most times—you'll feel as if you're walking on eggshells. Abusive behavior will make you feel threatened, in some cases, you'll fear for your safety. The pattern of toxic behavior from an abusive partner will be about control and superiority.
An abusive relationship is dangerous, but a toxic one is nothing to brush off. The kind of negative energy you're living, day in and day out, will affect your health. The poisonous concoction of anxiety, stress, and depression will put you at risk for heart disease and mental health degradation, among others.
Signs of an "Apocalyptic" Relationship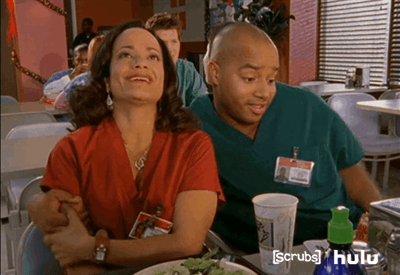 Behavior from a toxic partner will mostly be about drama:
You "deflate" yourself so your partner can feel smarter, better
You communicate mostly by yelling
You endure constant criticism
You both keep score over the tiniest infraction in the past
You get the silent treatment, or he delays an important conversation
If your relationship feels more like the worst ultimate fighting championship match or an episode straight out of "Maalala Mo Kaya," it's time to leave, or at least have an exit plan.
This Way to Freedom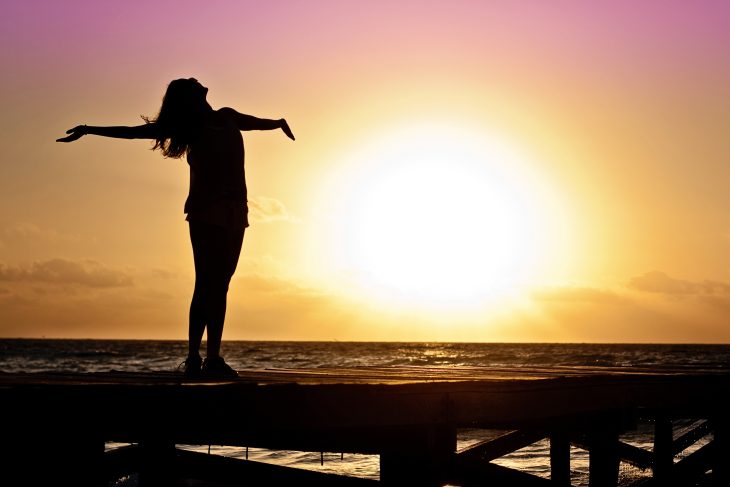 Recognition of the problem is the first step, as with any issue in life. The next step is to know that you deserve better, to know your value—in any relationship. And to put that belief into action.
You can try to talk it out with your partner, but you need to change the interaction. Recognize also that it takes two people to ruin a relationship. You need to look at your own pattern of behavior and figure out what you can do to break the cycle. You may have a certain way of reacting that doesn't contribute in a positive way to your relationship—romantic and otherwise.
If you intend to make a clean break, self-introspection and accountability are crucial to helping you "attract" a healthy relationship the next time around.
In an ideal world, toxic relationships would end with you still being friends with the other person. If that's not an option, because it's not always easy to overlook the disrespect between two people, minimize contact. If an interaction is likely, because you work together (which is why relationships in the workplace is never a good idea), you need to be polite, respectful, still.
Bad Romance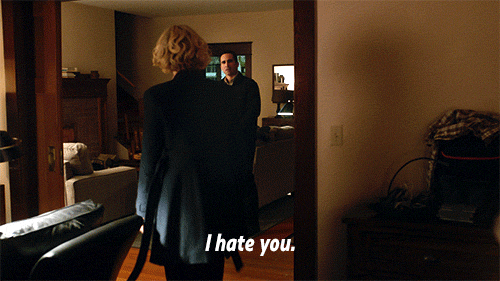 Bad relationships exist, on the screen, in books, in real life, and in mega real life. Here are just five couples—fictional and real—whose relationships you shouldn't take after:
Cersei & Jaime Lannister (Game of Thrones)
The brother and sister aspect is already unsettling. Throw in the element of manipulation and a very real threat to one's life (Jaime's, in this case), and you've got one seriously flawed romance.
Amy & Nick (Gone Girl)
She's evil incarnate; he's a resentful douchebag. It's a marriage made in the 7th circle of hell.
Sunshine Cruz & Cesar Montano
Infidelity. Abuse. Courtroom battles. The stuff of showbiz relationships.
Dr. Vicki Belo & Hayden Kho
Sex, lies, and videos. The stuff of showbiz relationships.
Donald Trump & Melania Trump
When you fake smile your husband who has just won the presidential election, then you've lost that loving feeling.
Joy Soriano
Joy has been a vegan for over 20 years. She's done a wide range of stories for magazines, from music and movies to business and culture matters. She continues to write professionally to this day — like, right this very minute.