Look, we get it. You want the best day of your life to be perfect. And it should be. But for it to be perfect, you will inevitably spend some money on many wedding-related things, like your church and/or civil wedding requirements, your guest list, the venue, the menu, the rings, and your dress.
Your wedding doesn't have to be expensive for it to look grand.
So let's trim down your expenses with a DIY but stunning reception.
Use a Blackboard for Your Wedding Program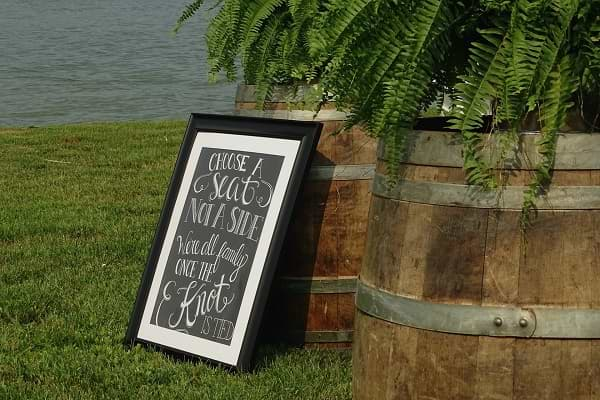 Let's be honest. Only a handful of people are interested in bringing home wedding programs. (I'm one of them.) So instead of printing individual programs on specialty paper, place a blackboard at the reception entrance. You can make a frame out of cardboard or styrofoam, and have an artsy pal do the calligraphy.
Build a Backdrop Made of Ribbons or Yarn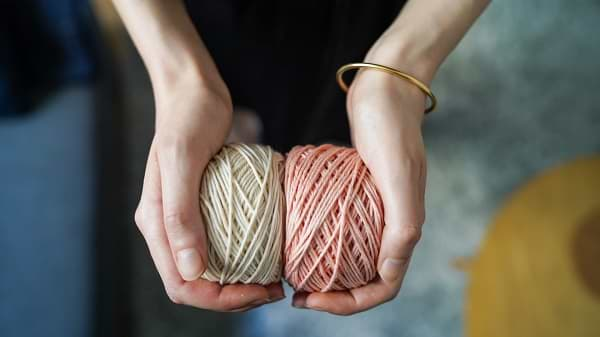 You don't need an expensive setup at the snacks table or at the photobooth. Maximize your wedding colors by using them as a backdrop. If you have a laid-back them, you can wrap yarn around two sticks with a stable foundation. Or, you can hang up a ribbon-tied curtain if you want something fancier.
Set Up the Mood with Painted Candle Holders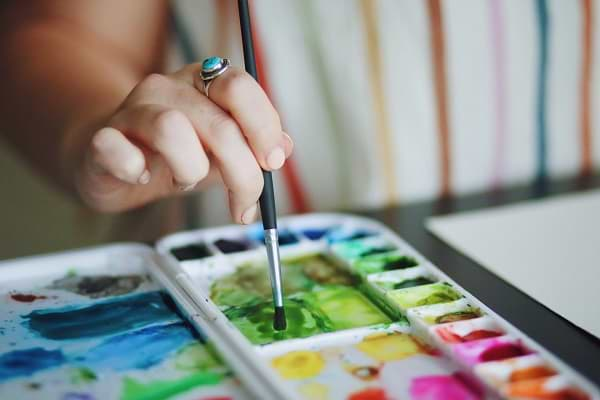 Painting is one way you can beat the wedding jitters and de-stress when the wedding rush is getting to you. You can buy clear glasses and candles in bulk at surplus shops. Then, buy paint that matches or complements your wedding colors. Get creative with each candle holder that can also serve as keepsakes.
Share Your Favorite Books as Table Numbers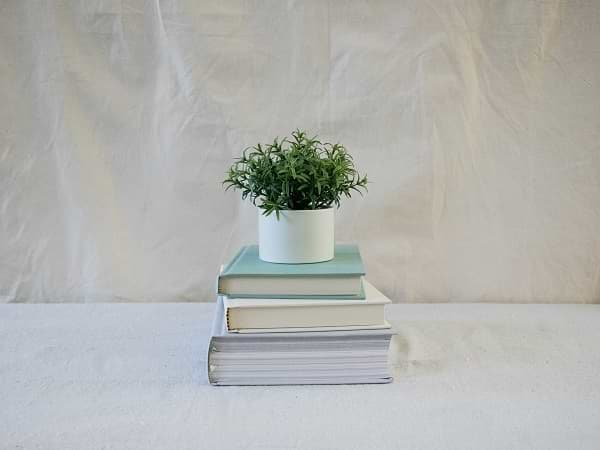 Make it easy for guests to find their table and have something to do before the program starts. Wrap the cover of your favorite books in colored paper and use washi tape to indicate the table numbers. You can even calligraph the wedding program on one side, so the guests know what's going to happen next.
Turn Tin Cans and Glass Bottles into Vases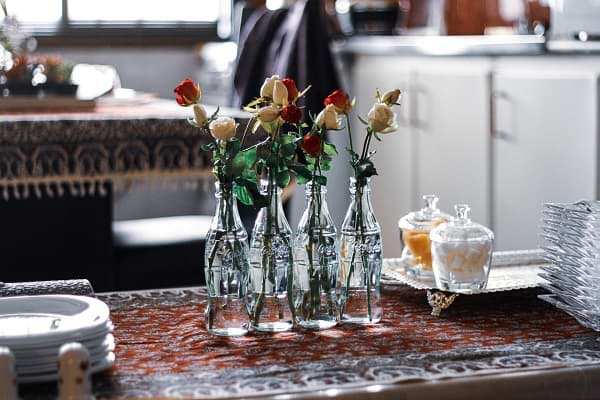 Budget-friendly flower arrangements don't always have the most flattering vases. Sometimes, they just come in floral foam bricks. Instead of spending on vases, why not recycle tin cans and old glass bottles? You can fully wrap them up in rope or, if you want minimalist design, tie a dainty ribbon around the middle.
Get Everyone Involved with the Guestbook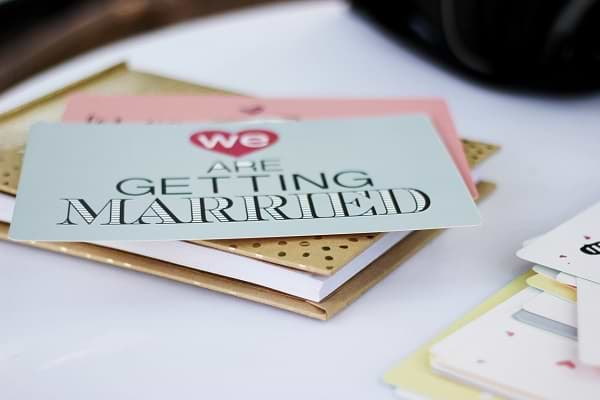 Why order a customized wedding guestbook when your family and friends can build one together? Buy a scrapbook, colored pens, and your scrapbook materials of choice at the local bookstore and set up at the reception entrance. You can even request guests to take polaroid photos and stick them in the book.
Serve Pre-Mixed Cocktails in Mason Jars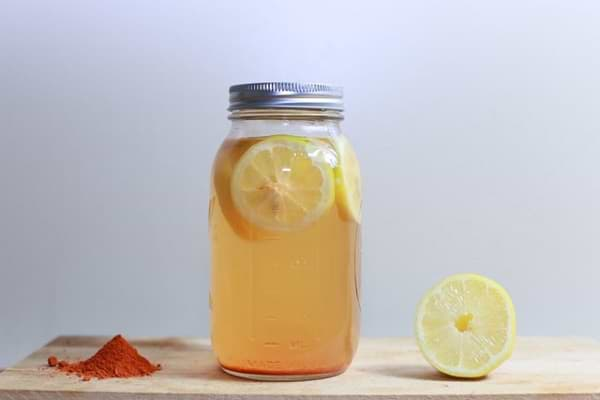 You don't have to spend money on an open bar and your guests will have a keepsake they can use at home. Plus, you can get a discount by ordering custom mason jars in bulk. Just make sure to artfully set them up at a makeshift bar.
Make a Literal Family Tree in an Outdoor Venue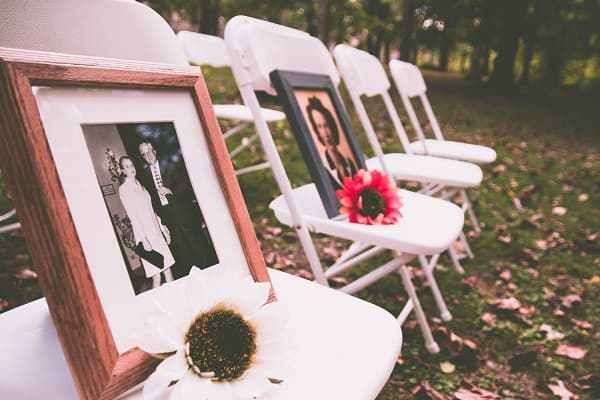 If your reception is outdoors and you have access to a tree, why not make a literal family tree? Dedicate one tree to photos of the groom and bride when you were growing up, or put up wedding photos of other members of the family and friends who are special to the two of you. It can serve as the altar, too.
Don't Let Wedding Costs Consume You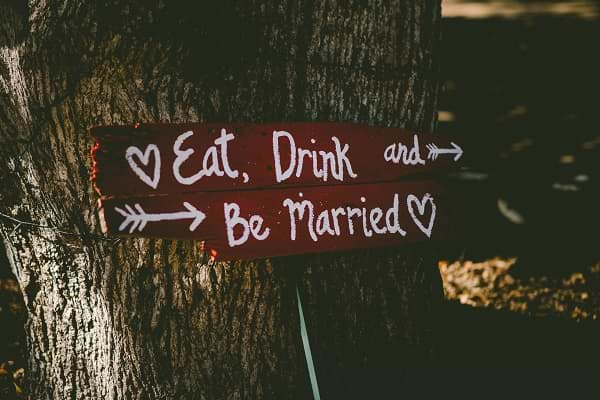 When you're looking up a budget-friendly guide on how to get married in the Philippines, consider these DIY reception design ideas. They're a great way to have a grand reception without the unnecessary expenses.