MM Maglasang
I write occasionally, read voraciously, travel constantly, and love fiercely.…
The Philippines is a small archipelago that boasts biodiverse ecosystems teeming with life and lush natural wonders like mountains, oceans, rivers, and forests. To take care of these resources is every Filipino's job, and one way to support this cause is through ecotourism.
Sure, while summer might be the best time, weather-wise, to embark on your travels, that doesn't mean you should give up on adventure and visiting new places once the rains start. In the past, we listed a few ecotourist spots around the Philippines to include in your travel bucket list, and now we're following that up with a few more suggestions!
1. Las Piñas-Parañaque City Critical Habitat and Ecotourism Area (LPPCHEA)
This 175-hectare sanctuary is made up of two main locations: Long Island in Las Piñas and Freedom Island in Parañaque. The mangroves and mudflats located in the LPPCHEA are roosting and feeding grounds for 27 species of threatened rare and uncommon water birds.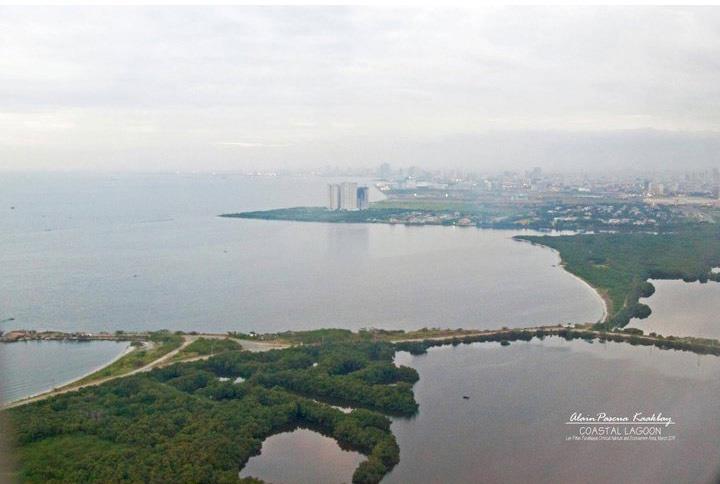 Popular activities to do in the LPPCHEA are bird-watching, nature walks, photography, and tree planting. This locale is certainly a breath of fresh air for city dwellers in the South!
See More: Photos of the Las Piñas-Parañaque City Critical Habitat and Ecotourism Area
2. Kapurpurawan Rock Formation, Ilocos Norte
Kapurpurawan's name came from the Ilokano root word "puraw," which means "white." This pristine, gorgeous rock formation is something everyone has to see at least once in their life. The formation looks quite like a meringue, which is said to dazzle under the sun.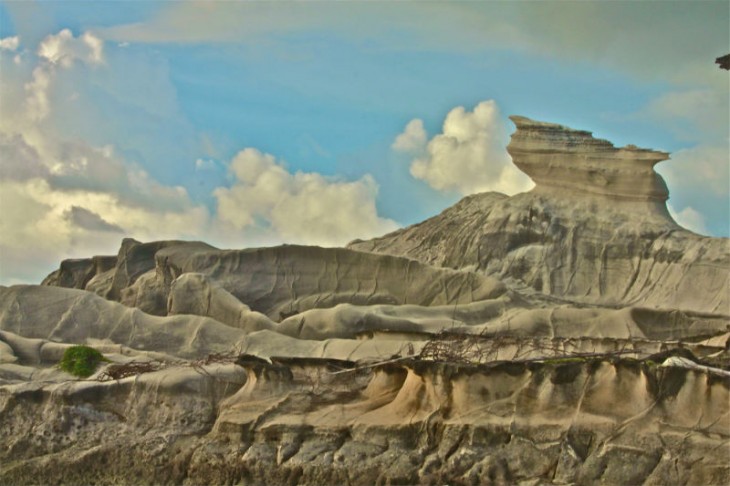 Kapurpurawan Rock, which was naturally sculpted by wind and water, is located on the rocky coast of Burgos, Ilocos Norte, beside the Kapurpurawan Beach. Remember to visit the famous Cape Bojeador Lighthouse as well!
Learn More: Travel Guide to Kapurpurawan Rock
3. Abatan River Tour, Bohol
Going on the Abatan River tour gives you a chance to explore the culture and tradition of the Abatan River fisher folk and farmers. Guests can stroll around the Visitor Centre with shops that feature locally made products and food from each of the five communities along the river: Cortes, Maribojoc, Antequera, Balilihan, and Catigbian.
Each of the villages offer varying experiences such as basket weaving workshops, tasting native cuisine, family activities, and cultural performances of river life expressed through song and dance. River tour guides will regale visitors with traditional stories and folklore of the region.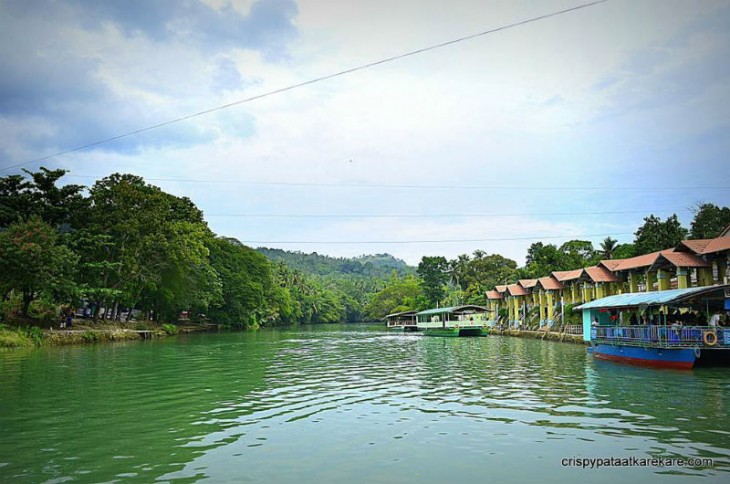 For guests who would like to explore the Abatan River at their own pace, kayaks may also be rented. Cruise along the Abatan River at night and you may experience a memorable encounter with fireflies!
Learn More: Travel Guide for Abatan River
4. Macahambus Adventure Park, Cagayan de Oro
Cagayan de Oro is home to adventure parks and white water rafting, thus establishing itself as one of the Philippines' destinations for adrenaline junkies. When visiting CDO, one adventure park to include in your itinerary is the Macahambus Adventure Park, situated in a forest and a gorge.
Thrill seekers will definitely enjoy the 120-feet high skybridge, providing a stunning view of the park. Other fun activities to try are rappelling, zip lining, and swinging from the top of an enormous gorge.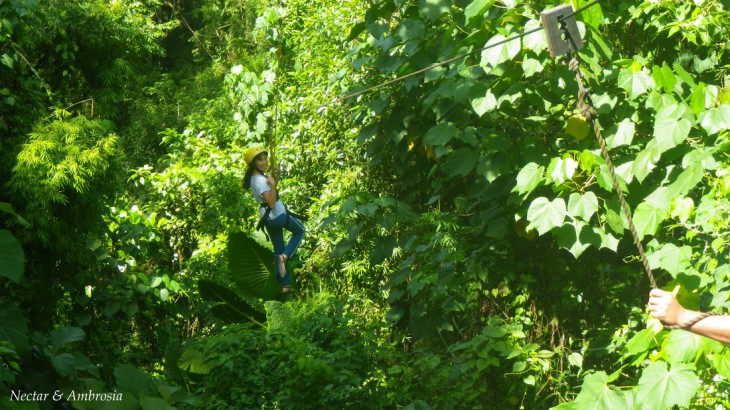 Easygoing guests can opt to immerse themselves in nature's full splendor, walking amidst gigantic centuries-old trees. When observing the park on the sky bridge or the zip lining activites, you can see that it is thickly covered with greenery.
Learn More: Travel Guide for Macahambus Adventure Park
5. Cacupangan Cave, Mabini, Pangasinan
Cacupangan Cave is a river cave, and because it is not fully developed, exploring it will require crawling and stooping—even walking through the cave river and swimming.
This caving experience thus requires appropriate shoes, clothes, a helmet, and lamps. Cacupangan Cave has nice formations throughout, including some fine rimstone pools and calcite crystals. The ground owner has made some developments around the cave area, such as a rest room and picnic tables.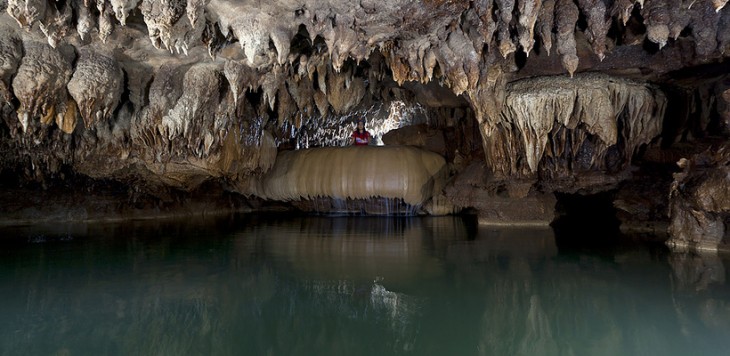 Because rainshowers might cause the Cacupangan Cave to flood, it should only be visited during dry season. This caving experience is definitely not for the faint of heart, nor for those terrified of creatures such as bats, cave crickets, blind fish, blind eels, toads, shrimps, beetles, and snakes.
Learn More: Travel Guide for Cacupangan Cave
6. Lake Mainit, Surigao del Norte
The fourth biggest lake in the Philippines is also well known for its pristine waters and abundant catch. Lake Mainit plays a major role in the lives of fishermen and farmers who depend on the lake for a living.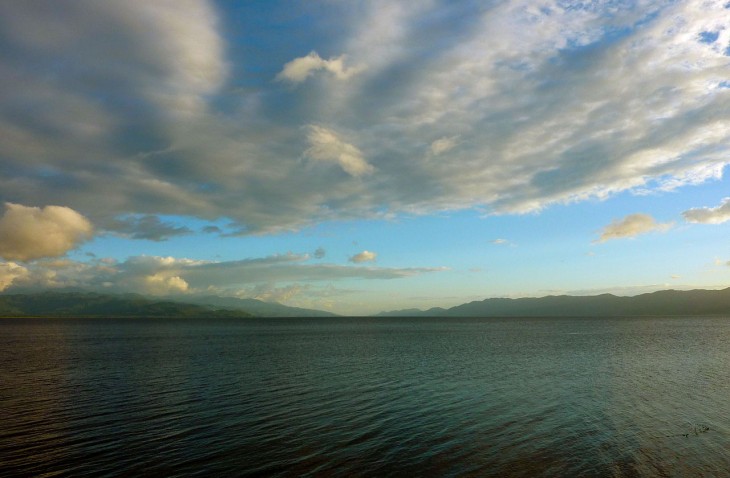 The lake is also home to many wildlife and various species of flora and fauna, such as migratory birds and fishes. The Mamanwa, the indigenous people who live near the area, claim Lake Mainit and the surrounding forest as part of their ancestral domain.
Visitors can engage in kayaking or boat racing, or simply marvel at the lake's glassy surface and captivating beauty. Local lawmakers are currently pushing for the creation of a development authority to manage Lake Mainit.
Learn More: Travel Guide for Lake Mainit
7. Calbiga Cave, Samar
For cave explorers, here's another one right up your alley! The Calbiga Cave is claimed to have the largest karst formations in the Philippines and is one of the biggest caves in East Asia. It was first explored in 1987 by an experienced spelunking team from Italy who were impressed with the cave's pristine condition.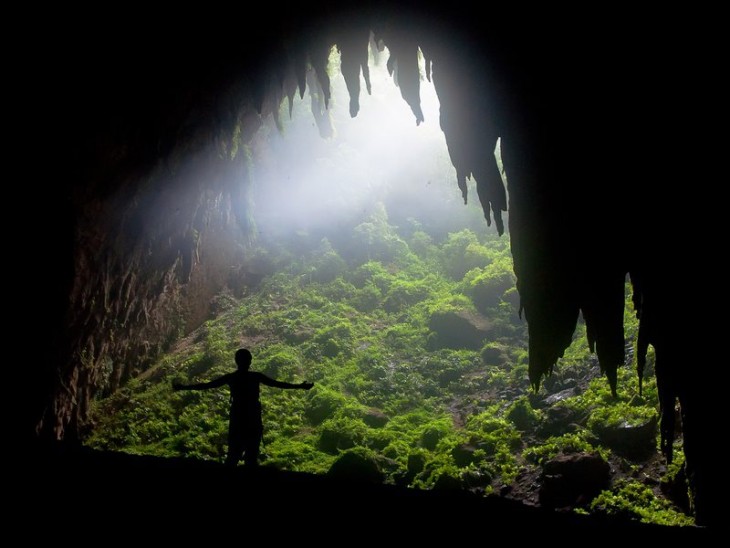 It is an ideal recreational ground for spelunking, mountain climbing, and trekking. Calbiga has massive chambers, narrow passageways, and underground rivers and lakes. Again, as with any cave activity, make sure to go on the trip during dry weather!
Learn More: Travel Guide for Calbiga Cave
People rush to get on a plane and see tourist sites abroad when there are still a lot of untapped treasures waiting to be explored right in our own shores. Ecotourism, which upholds sustainable tourism practices and benefit local communities, is definitely the recommended travel trend, be it wet or dry season.
MM Maglasang
I write occasionally, read voraciously, travel constantly, and love fiercely. Talk to me about adventure, cultural events, psychology, and world domination. Introverted and loud, awkward and proud.