Chryss Segovia
Chryss loves ice cream, literature, and East Asian pop culture.…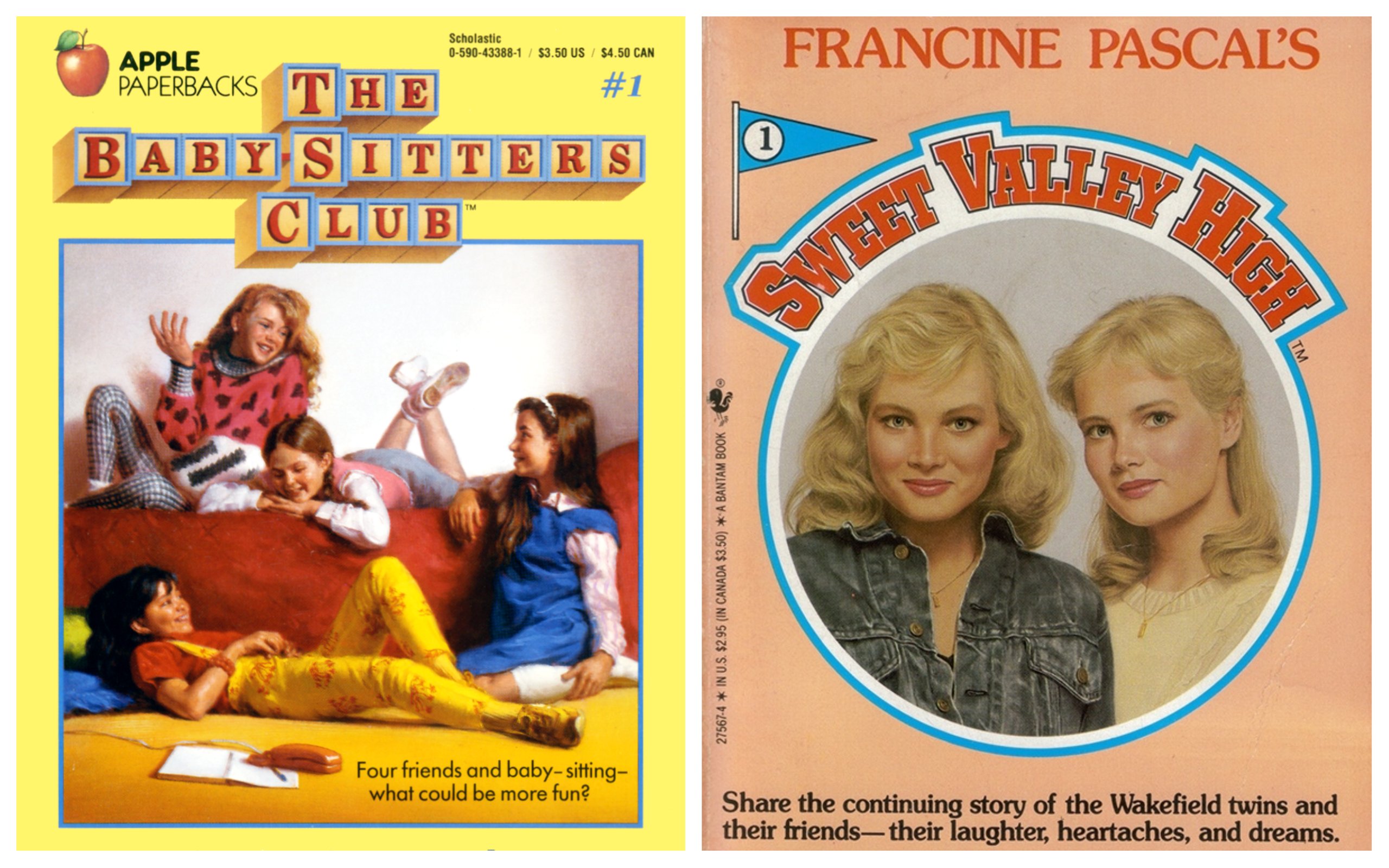 When news got out last February that Netflix was set to remake a TV Series of "The Baby-Sitters Club," I was so excited that I almost burst into tears at the office. "The Baby-Sitters Club" was my favorite childhood novel series of all time. Between the ages of seven to ten years old, I would drag my mother to the nearest Booksale branch to buy two or three books of the series. At only P45 to P55 per book, my mother was delighted to buy them instead of the pricier paperbacks at National Bookstore.
The adventures of Kristy, Mary Anne, Stacey, Claudia and the rest of the gang were my favorite, I also immersed myself in the different worlds of other childhood novel series — and I know I'm not alone! If you grew up or you were born in the '90s, chances are you got hooked on these well-loved childhood novel series that have become mainstays in the shelves of bookworms all around the world.
"The Baby-Sitters Club" by Ann M. Martin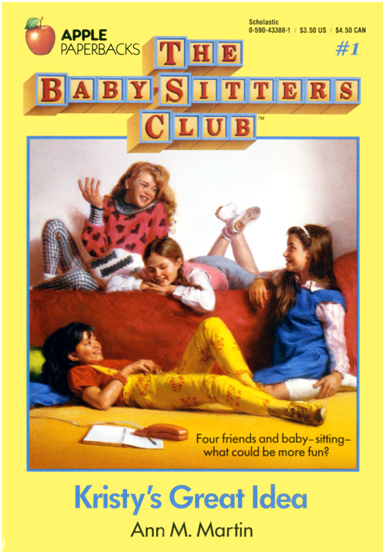 "The Baby-Sitters Club" series is about a group of friends who run a baby-sitting service in a fictional town called Stoneybrook in Connecticut.  Along with the main characters and their gradual development throughout the series, readers were immersed in the world of Stoneybrook: the friends and family members of the girls, the kids being babysat, the school they attended, their neighbourhoods, and their individual lifestyles. There were so many adventures that the beloved series came to consist of approximately 250 titles, including a prequel, Super Specials, Mysteries, The Summer Before as well as the Little Sister and Friends Forever franchises.
What made the series so popular?
Aside from the unique personalities of the girls and the warm writing voice of Ann M. Martin, the books focused on creativity, independence, and entrepreneurship over boys or looks. Above all, it gave the readers a model of female friendship that withstood all odds.
"Sweet Valley High" by Francine Pascal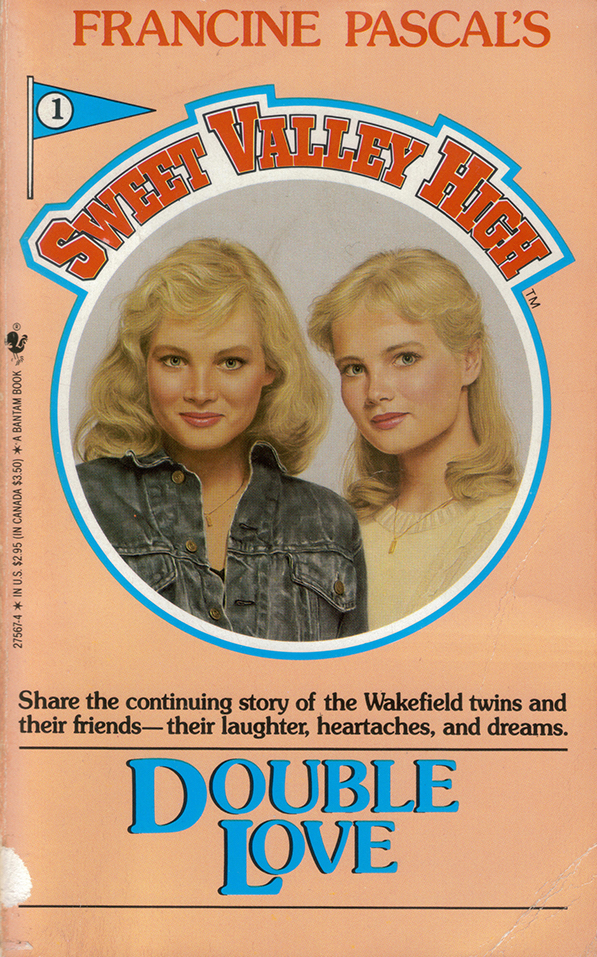 Now, who could forget about two of the most iconic fictional twins, Jessica and Elizabeth Wakefield?Francine Pascal's popular YA fiction series contained hundreds of books that revolved around the beautiful identical twins of Sweet Valley who both had peaches and cream skin, sun-streaked blonde hair, heart-shaped faces, sparkling blue-green eyes, and perfect size six figures. But that was where their similarities ended.
Elizabeth was the studious and reserved twin while Jessica was the fun-loving and popular cheerleader.
Aside from the usual American high school drama, the Sweet Valley series was also filled with incredible storylines, ranging from that time the twins were transported to another land via their antique harlequin dolls to the twins becoming nannies for a royal family in France.Whatever their adventure, the series shook the world for generations of young readers.
"Nancy Drew" by Caroline Keene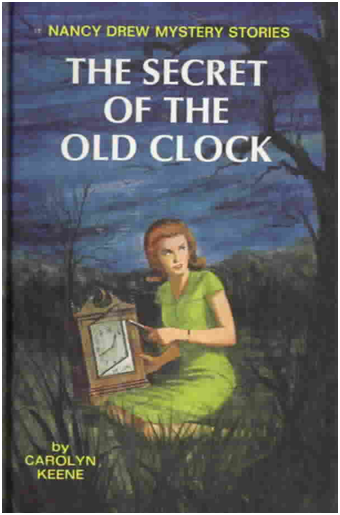 Of course, it would be a crime not to include our favourite teenage sleuth — a brave character who became a role model for girls everywhere — the amazing Nancy Drew. She was a strong woman in a non-traditional role and for many, she was an inspiration. Whether she was busy taking on the evil forces in River Heights or responding to her friends' calls for help, she always took it upon herself to solve mysteries and seek justice, even when adults scoffed at her plans.
Although the Nancy Drew series has been around since the 1930s (it was my mother's favorite novel series and she's 62 years old now!), many '90s girls, including me, had their own Nancy Drew phase. And as a reigning queen of long-running franchises, Nancy is still a beloved character for many young girls today.
"Goosebumps" by R.L. Stine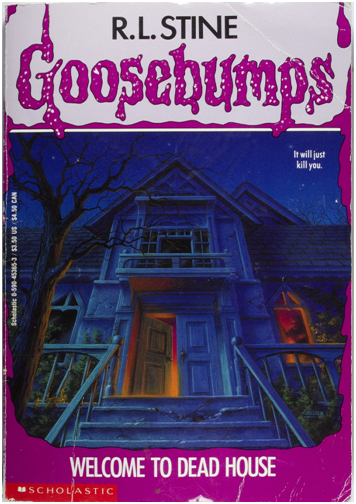 R.L. Stine. The name alone sends a shiver down my spine. If you grew up reading his books, you probably didn't dare read them after the sun has set.
What initially attracted readers to the Goosebumps series were the neon cover book art and catchy titles, such as "Piano Lessons Can Be Murder," "The Cuckoo Clock of Doom," and "Bad Hare Day." But readers eventually became loyal followers of the horror series because the books gave them a good scare as they read in the safety of their bedrooms.
The series has covered every possible horror scenario: ghosts, vampires, werewolves, zombies, aliens and other supernatural beings. More than likely, the Goosebumps series was a reader's first foray into the horror genre, which is why it's well-loved by sentimental adults today.
"Animorphs" by K. A. Applegate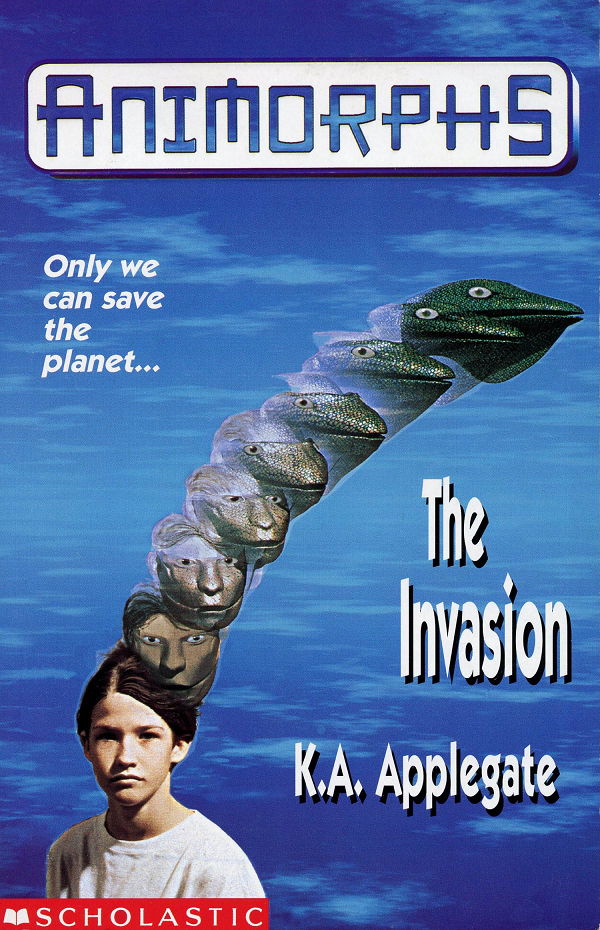 Ah, Animorphs. You probably remember this series as the one with the weird cover art that some of your classmates avoided during book fairs. But then, there's also the select few who were addicted to the premise of children turning into animals to save the world from aliens.
Weird shit? Yes, definitely. But there are some of us who remember the series fondly. There were times it became fairly traumatic, especially when it veered into themes of bestiality, but the series also promoted racial tolerance, gender equality, and the freedom to self-identify.
For a young adult novel series, it was pretty revolutionary and worth the binge-read. That is, if you could stomach explicit horror and dark, unanswerable moral questions.
For many of us, the '90s will always hold a special place in our hearts, including the books that we grew up with and finished under the covers.Whether you found the hidden gems at Booksale or bought the novels at your school's annual book fair, the series above defined the '90s YA literary scene and helped shape a generation of readers.
Did I forget to feature your favorite childhood novel series in this article? Let me know in the comments!
Chryss Segovia
Chryss loves ice cream, literature, and East Asian pop culture. She would like to pet your dog.