Joy Soriano
Joy has been a vegan for over 20 years. She's…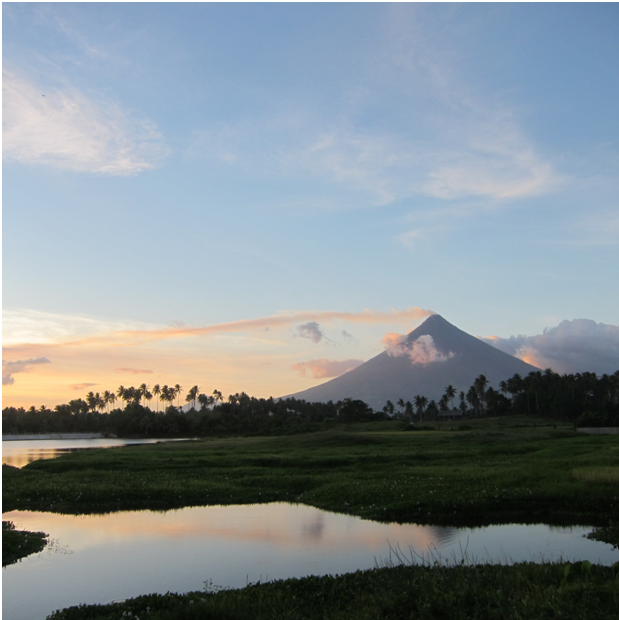 The allure of travel is to "get away," mostly from people (in my case). Unfortunately, you can't really go anywhere these days without running into a pack of, well, people.
In a country that's quickly producing more people by the day, with 4,695 babies born every day, you have to expect crowds wherever and whenever.  If recent figures are anything to go by, it's that we're consuming more than our allowable space.
We're not merely generating a footprint. We're stomping and sloshing and squishing any species that gets in our way. And this is evident in how we treat our most precious resources and tourist sites.
It seems that with all our access to information and for all our knowledge, we're still missing the point. We clearly lack the desire to give a shit, which is what I saw in Bacacay, an island that should be pristine by virtue of its distance but not far enough to remain safe from people who travel in packs.
An Island I Wasn't Going to Name
I was going to keep Pinamuntugan Island away from this story, but as you can see, I went the other way.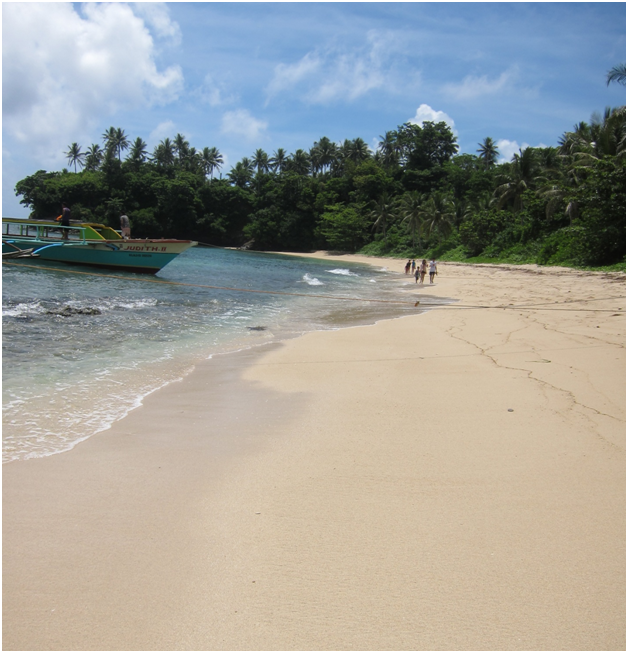 The private island off the coast of Cagraray owned by the Estevez family appears like paradise in photos. It has all the requisite elements of one: turquoise waters, nearly white sand, and tropical trees. On the way to this idyllic setting, you'll come across a trail of trash on the ocean, mostly plastic wrappers of every kind of product.
Not a promising introduction.
Once you catch sight of the island though, you'll feel a bit relieved that it still looks like a paradise. It will take your breath away for a moment.
The beach isn't crowded, but the crowd we shared the island with are the kinds of travelers who take whatever they can get their hands on, leave everything they consume, and kill whatever they fancy.
One Starfish, Two Starfish . . .
A starfish looks like a beautiful rock, resting on the bottom of the water. I want to assume that this is what the travelers believe because you always want to give people the benefit of the doubt.
These travelers probably think a starfish feels nothing when it is thrown clear across the water, after it's been used for several selfies. The travelers' kids, seeing their adults manhandling the starfish, probably also think that the rock-like creature doesn't mind being used as a toy for marking the sand. The echinoderms might not have a brain, but they have a nervous system that makes them feel pain.
I came across three starfish on the beach, one was still showing signs of life, another was barely hanging on, and the other one was dead. I was going to pretend not to hear the calls from the family of travelers who were staking their "claim" on the starfish and walk off to keep them away. But the kids came up to me and wanted their starfish back. So I told them why they shouldn't have them. They listened some and helped me put the starfish at the bottom of the water.
My mistake was that I returned the starfish to where the travelers where. Once I returned to my family, they were back to abusing the starfish; grabbing, throwing, and taking selfies.
You can't argue with people who refuse to believe anything beyond what they know. You certainly don't want to get into a heated discussion with locals.
So we left and spoke with the caretaker instead, encouraging her to tell the owners that she needs to get some muscle on the island to enforce the rules.
Our trip to Bacacay was not entirely frustrating and sad. We spent a bit of time on the Vanishing Island, a mass of almost white sand dotted with floating cottages in the middle of the ocean.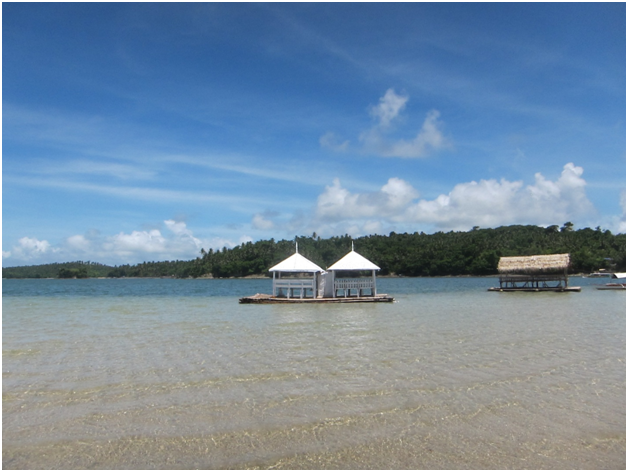 And Now for the Tourist-y Portion
Albay is a province with many more municipalities to explore, and many other sights to behold, aside from the hypnotic Mayon Volcano. (Yes, kids. That shapely volcano's not in Naga, as one misguided "communications" secretary declared.)
While our scheduled visit had Daraga as our headquarters, we mostly explored neighboring municipalities for a change. The obvious choice was Camalig, primarily because of Let's Pinangat, which arguably has the wickedest pinangat – a layer of gabi leaves with chili and shrimp paste, simmered in coconut milk.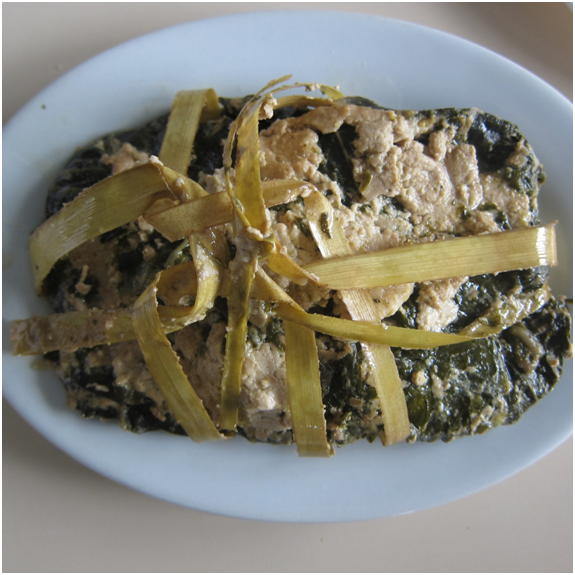 Camalig is to the west of Daraga. It's subdivided into 50 barangays, one of which was our destination: Quintinday. What's so special about Quintinday?
Quintinday Hills
Quitinday is blessed with grassy mounds covering 400 hectares of lush land. From afar, these mounds resemble Bohol's Chocolate Hills. It's the easiest (like a level 0) hike you'll do because it takes under 10 minutes to get to this view.
Lake Sumlang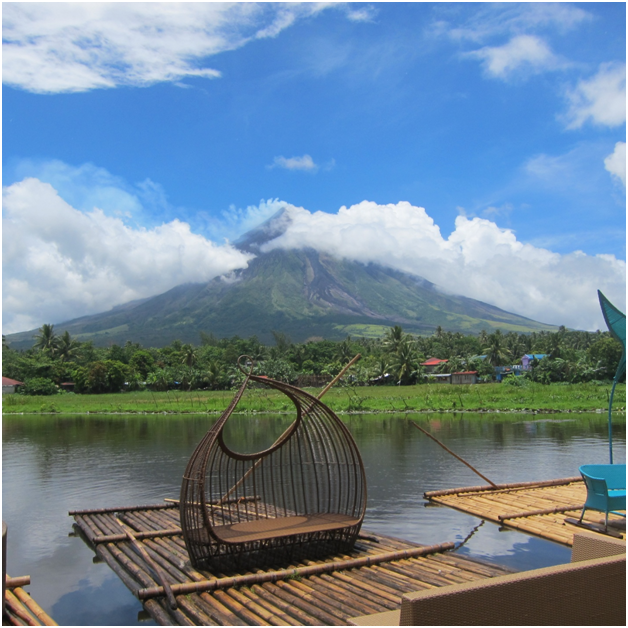 Sumlang Lake used to be filled with garbage and drowning in water lilies. But the community got together, cleared out the rubbish, and now it's developed into one of the more picture-perfect spots for travelers. You can also arrange with Socorro's to dine on the lake.
There is always a danger of exploiting the natural beauty of our beaches and mountains and forests and other tourist sites. Because we travel to these parts and we write about them, sharing our experiences and thoughts about these breathtaking places on social media.
Yes, tourist spending contributes to a community's economy. But it can also destroy its very livelihood. So what can we do to avoid this cycle?
Respect the places you visit: "Take nothing but memories, leave nothing but footprints." (Chief Seattle)
Joy Soriano
Joy has been a vegan for over 20 years. She's done a wide range of stories for magazines, from music and movies to business and culture matters. She continues to write professionally to this day — like, right this very minute.