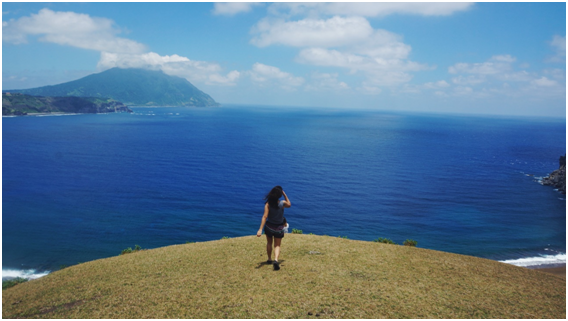 I've always had this dream of traveling the world's most rugged and remote places. And Batanes is proof that one doesn't need to go far to achieve this vision.
Two weeks ago, I was lucky enough to visit the northernmost and undeniably one of the most beautiful provinces in the Philippines. The trip wasn't exactly easy on the pocket, since it was Labor Day weekend and everything cost a little more. But time was on my side, and there was plenty to explore and experience in five days. I got to tour North and South Batan and Sabtang, biked around Basco, tried my hand at local cuisine, and spent quality time with people I love under the stars.
North Batan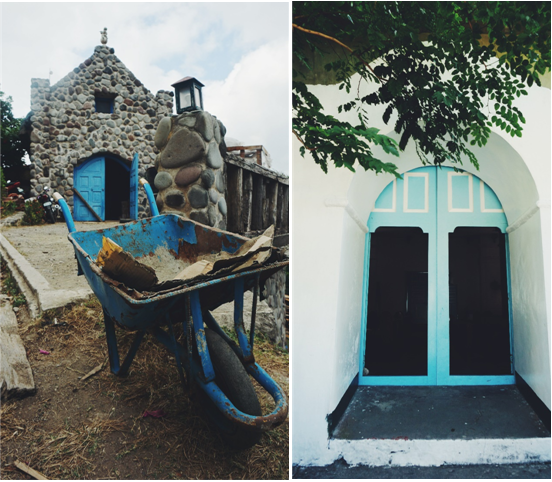 A remote community with strong ties to its culture and environment – this is what you'll learn about Batanes from the get-go.
Everyone knows each other, too, and thanks to that, we had no problems arranging our tours and rentals. The caretaker at Mica's Kamarin suggested that we take the tricycle tour as it was cheaper and more convenient, and so we did.
Admittedly, our guides came off as too persistent at first when they suggested an itinerary for us, but we immediately saw why they had to get us out of the house as soon as we had settled. There's just so many things to see, and the best way to truly appreciate the island is if you get out as early as possible.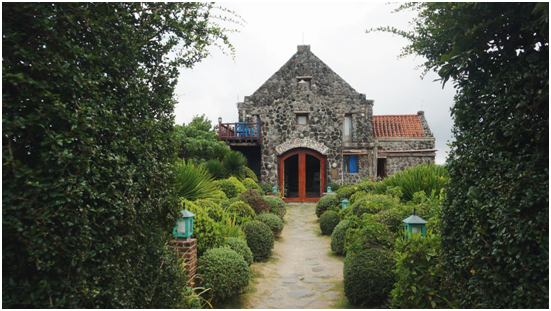 Batanes' cultural and natural gems are no secret to the world.
But getting there is met with many restrictions, including expensive air fare, limited flights, and unpredictable sea and weather conditions. Even basic products like meat, vegetables, and the small luxuries we have here in the city have to travel far to get to the island, hence the pricey food, rooms, and tour rates.
Not to be selfish or anything, but perhaps this works to the province's advantage. This way, locals can keep their livelihood and at the same time, preserve the beauty and diversity of the islands.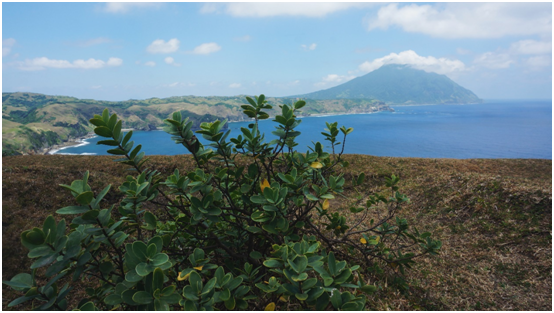 The archipelago province is a Protected Landscape and Seascape in its entirety and is also awaiting the World Heritage Site designation. This explains why the conservation and eco-tourism efforts are remarkable.
At the airport, you'll pay an environmental fee and receive a booklet that resembles a passport, which in my opinion helps tourists feel more accountable. Rightly so, wherever you go, it's clean, well-kept, and organized. And the tour guides won't hesitate to tell you to limit your smoking or demonstrate how determined they are to preserve their home.
Now on to the scenery.
If there's one word to describe it all, it would be "breathtaking." Hiking can be demanding, but necessary to reach the best vantage points. Wearing appropriate gear, light clothing, sunblock, and sunglasses is highly recommended. The North Batan tour is short and leisurely — the best way to spend your first day in Batanes.
Places to visit: Mt. Carmel Chapel, PAGASA Weather Station, Fundacion Pacita, Submerge Pinnacle Rock, Japanese Tunnel, Valugan Boulder Beach, Naidi Hills, Basco Lighthouse, and Basco Rolling Hills.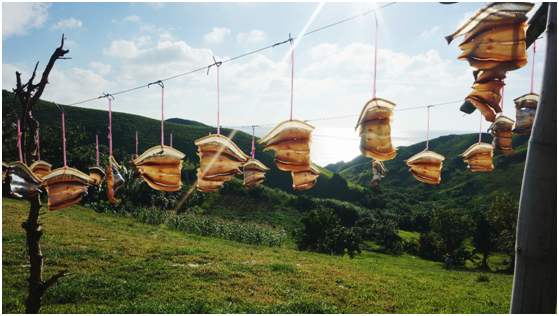 South Batan
A tour of South Batan on a tricycle takes about half a day. As you go farther down south, you'll get a wider view of the rolling hills, reed-lined trails, and lush hedgerows. A comforting kind of silence pervades the least populated area of Batan. In fact, the only booming sound we heard was the one coming from an air horn, signaling the start of a basketball game. Boat shelters offer an interesting sight to an onlooker, but they keep livelihoods safe should strong winds in the Pacific Ocean bring rough waves to the coast.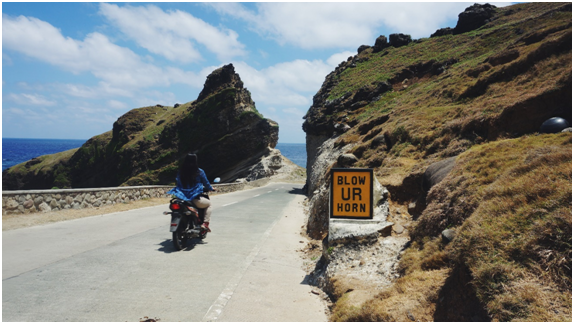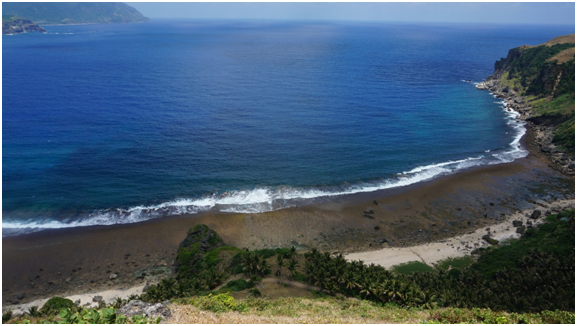 In South Batan, you'll find a number of homes with their doors left open.
And this could only mean two things: the locals trust each other and are very welcoming of visitors. Then there's the Honesty Coffee Shop in Ivana, which is also always open and unmanned, leaving you to log the item you pick from shelves and drop your payment in a box.
Places to visit: Chawa View Deck, Chawa Shelter Port, Spanish Lighthouse, Mahatao, Tayid Lighthouse, Diura Fishing Village, Racuh a Payaman, National Museum, Madangay Hills, Sung-Sung Ruins, House of Dakay, Spanish Bridge, and Maydangub (White Beach).
Sabtang
Just a 45-minute boat ("falowa") ride from Batan is Sabtang, an island that boasts rugged, windswept landscapes and calm, azure waters. The hills are dry and sun-drenched in the summer, but the cool breezes make the heat tolerable.
Of all the islands I've been to, this one surely takes the top spot.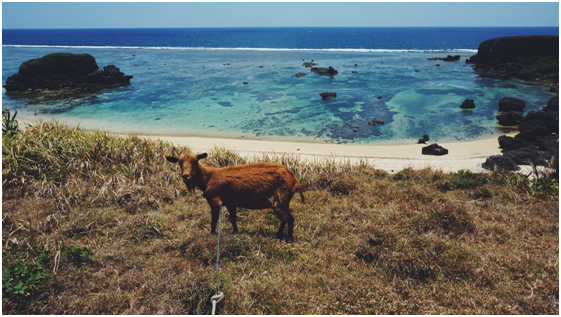 Sabtang is like a step back in time, a picture of how life was before the modern conveniences of today. It's where you'll get a glimpse of the Ivatan way of life – modest and laidback. If not for the ongoing road construction, the island would pass off as one of the last remaining frontiers of the Philippines.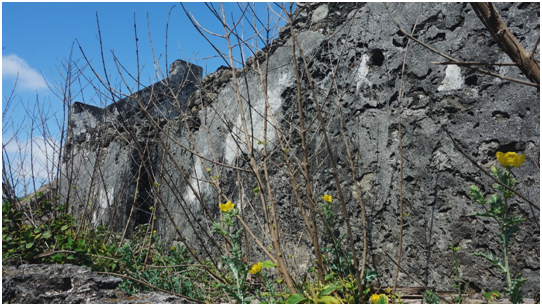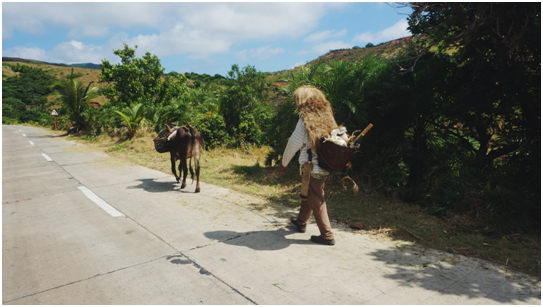 pasture
Life in Batanes may be simple and tied to tradition, but that's just the surface.
For a community to thrive in an isolated place, with rough terrain and unforgiving storms, a certain level of resilience must have been forged for centuries. True enough, the Ivatans have well adapted to the environment, as manifested in their architecture, clothing, cuisine, as well as fishing and farming practices.
But it's not just the locals that had to respond to this tough reality. Around the island, you'll find a plethora of unique and hardy trees and shrubs – not to mention birds that make it look like it's a breeze to flutter about in gale-force weather. Rough beauty is what Batanes is, made more pleasurable by Ivatan hospitality and a unique sense of community.
Places to visit: Morong Beach, Sumnanga Village and Duvek Cove for the old Ivatan houses, Chavayan, Savidug stone houses, and Lukoy Beach.
Free Day: DIY Tour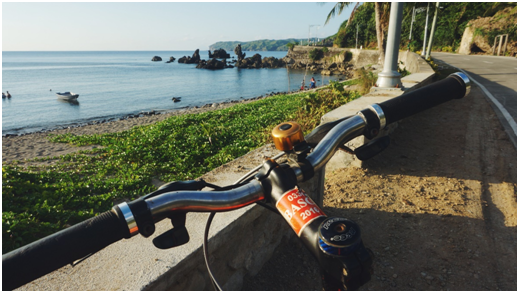 After taking all the guided tours, we decided to rent bicycles to soak in some authentic, local experience (as if the hikes were not tiring enough). As the intrepid (show-off, rather) traveler that I am, I took the mountain bike out on my own on our third day to scout the area and tested my navigation skills. Little did I know that I needed more than a sense of direction. Good thing I was too proud to pedal all the way to town and go home with a bag filled with food and supplies.
We did this again on our fourth day, and this time pedaled all the way to the Basco lighthouse and rolling hills. Blazing downhill with ocean views ahead was the sweet reward for all our efforts. Nothing's better than feeling that adrenaline rush and the cool wind blowing on your face.
We arrived in our homestay just in time to witness the sun set over the West Philippine Sea.
Tips for Your Dream Batanes Trip
Getting There
The fastest, easiest way to get there is by air. Take advantage of seat sales if you're on a budget. Currently, three airlines flying to Batanes: Philippine Airlines, Cebu Pacific, and SkyJet.
Accommodation:
Tourism is one of the primary industries in the area, so expect to find a range of options around town. Accommodations range from dorm-types to fancy homestays, with a single luxury hotel called Fundacion Pacita. Booking in advance is recommended due to high demand and limited rooms.
We stayed at Mica's Kamarin, a modest but peaceful retreat with well-appointed rooms, a fully-equipped kitchen, and plenty of lush outdoor space. The price is reasonable if you're with three or more people, plus you get all the comforts of home and many more complementary services. The location is also super convenient, just along the beach and National Road. Next to our homestay is Amboy Hometel, which has a vegetable garden and restaurant, so you may want to check that out, too.
Getting Around
North & South Batan Tour:
The easiest mode of transport is a tricycle. You'll have not only a reliable driver, but also a friendly local guide. Rates are a bit high but definitely worth it.
North Batan Tour: Php1,000
South Batan Tour: Php1,500
If you're going with a larger group, it's better to rent a van. Wakay Tours, BISUMI Tour, and GLADES Travel & Tours offer great packages at reasonable rates. You can also go the DIY route by taking the jeepney that circles Batan or renting a motorcycle (Php1,500-2,000/day). It's fairly easy to find your way in Batan since there's only one major highway traversing its six municipalities.
Sabtang Island Tour:
A day tour around Sabtang would cost about P1,500 for two people (transport, guide, and food included). Make sure to catch the Falowa trip at 6:00 am and the last trip back to Batan at 1:00 pm. If you want to see as many places as you can with the time that you have, I'd suggest taking a tricycle tour. Kuya Eric and Jun are the friendliest and funniest guides, and they'd make sure you make the most of the experience.
Eric Dumayas: 09086826629
Jun Martinez: 09102815843
Our guides also suggested that we stay in Sabtang for the night, as there are many homestays around and plenty more to explore. Again, book a room and plan your itinerary to avoid blowing your budget.