Ana Valenzuela
Ana Valenzuela graduated with a degree in AB Literature from…
Is that puson getting in the way of of your style choices? One way of concealing that flabby stomach is with help of shapewear. However, shapewear should only be worn in special occasion (like a hot date). Using corsets and Spanx on a daily basis may affect digestion, blood circulation, and lung function. Below, we've shared a few dos and don'ts—tips on how you can have a yummy tummy without the assistance of restricting underwear.
1. Avoid belts
Instead of creating an hour glass shaped figure, cinching in a belt, especially one that is thick, will emphasize your lack of curves.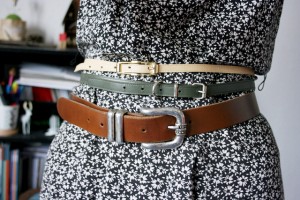 2. Go for empire cut
Best to go with details that draw attention away from your midesction. Try an empire cut dress as this nips under your bust and disguises that tummy bulge. Keep in mind, however, that empire cut with pleating details or a baby doll top will make you look pregnant, so stay away from these.
3. Go for smocked hem blouses
Another option is a smocked hem top or one that tightly gathers fabric on its hemline. A banded top is forgiving of your stubborn belly, as it hits your hips, directing people's attention elsewhere.
4. Avoid clingy shirts, but also too-large ones
Steer clear of slim-fitting tops as well as oversized ones. Tight shirts highlight those love handles, while oversized blouses can make you look bigger.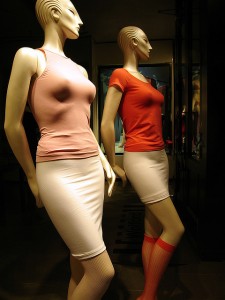 5. Go for flowy tops
Hide your middle with a top that has a tight upper part with a flaring hemline. This style drops loosely from you shoulders and creates a look that tames your tummy. Details on the neckline is a bonus, as it brings the focus away from your stomach to your face.
[crp]
6. Go for tunics
Another style to try is a tunic. It is longer than other blouses, plus it drapes over your midsection. Pair it with skinny jeans or leggings.
7. Avoid cropped tops
What's the point of purchasing a cropped top? You want to distract people away from that  problem area and not really show it off. Also shun low shorts and too-tight pants that give you a muffin topped look.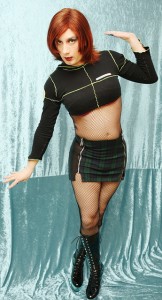 8. Go for asymetrial tops
An asymetrical  hemiline creates lines that soothes your midriff area. What more, these blouses often hang loose over your waist and its details hide that belly.
9. Avoid tucking that shirt
Tucking in that shirt will only display that fat bubble. Best to let that shirt hang casually over your pants, which in turn can also elongate your torso.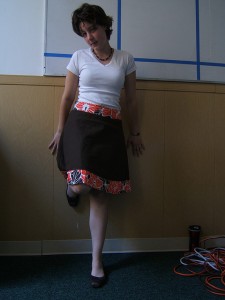 10. Go for a  layered look
Blazers, whether worn buttoned or even open, is great way to curtain that midsection. Longer cardigans and kimonos creates a slimming look. Petite? A monchromatic look can give the illusion of length.
The rule of thumb is to avoid piees of clothing that will give definition to your midsection. In the end, though, what really comes down to it is your own sense of confidence, as a carefree attitude and a smile will help you pull off any look, jelly belly notwithstanding.
Ana Valenzuela
Ana Valenzuela graduated with a degree in AB Literature from UST. She has written for several media outlets. She is currently taking her Master's from UP.