Ana Valenzuela
Ana Valenzuela graduated with a degree in AB Literature from…
The shopper bag, bowler bag, satchel—there are so many bag types that we women often have a hard time figuring out what to wear with what.  Choosing the perfect bag is no easy task,  it has to match your style but more importantly where you are going. Keep reading for a simple guide to the most common bag styles you'll find yourself coveting in store windows and online shops, and on other women's shoulders.
1. Tote
Square or rectangle in shape, this all-around bag is large and often without an enclosure. This shopper bag is often made of sturdy fabric and has a two hand strap which makes it a great ally for your shopping needs and other casual affairs. There are some designs, especially those made with leather, that you can pair up with your corporate wear. Use it to stash your laptops, cards, and whatnot, whether you're hanging out at the cafe or flying out of the country.
2. Structured Bag
Nothing says you mean business better than a sleek, non-stuffy structured bag, which is identified by its ability to hold its shape, regardless of how much or how little is in it. Finish off that corporate glam look with this sophisticated bag that has a two hand strap and sometimes includes a shoulder strap.
3. Hobo
Going for some boho chic style, then turn to the hobo bag. This cresecent-shaped bag has a strap that can be found on its side.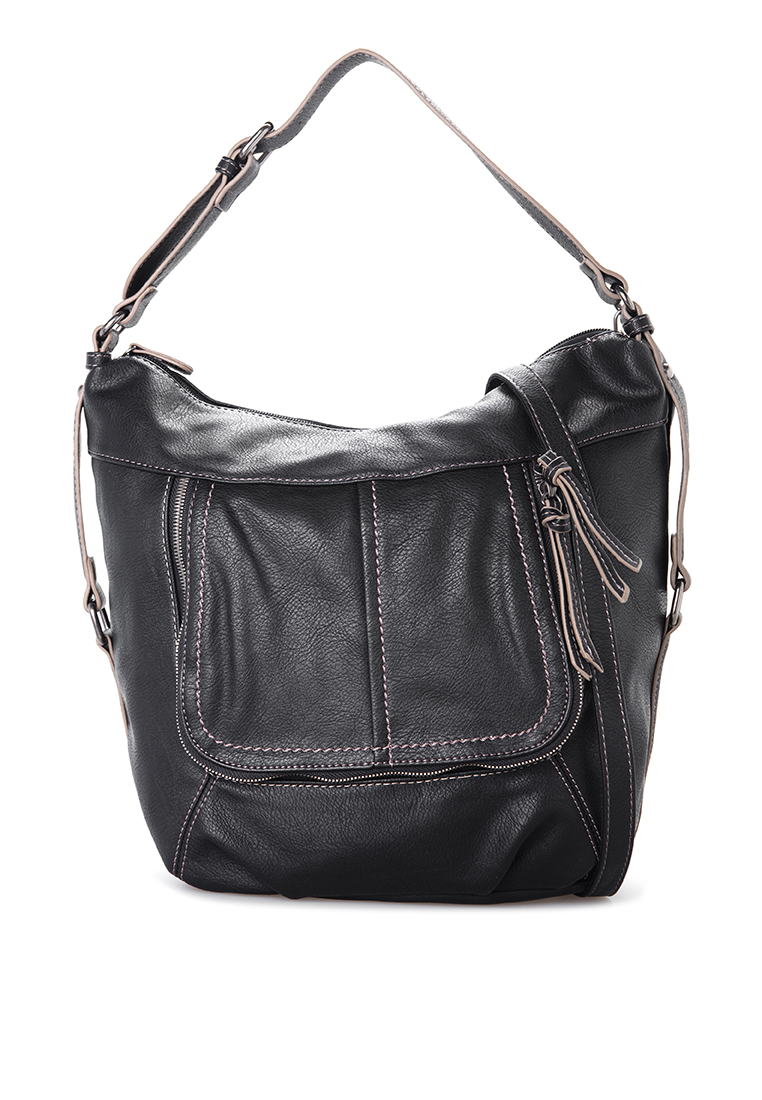 4. Backpack
Another go-to bag for almost everyone, this sack normally has two back straps and one hand strap. Adventure seekers should go with a large backpack as it offers ample space and the bliss of being hands-free. Rock a smaller version on your casual days out with your girlfriends or on your next shopping trip.
[crp]
5. Satchel
If preppy is your style, this bag is for you. It often is worn with two back straps or one shoulder strap. Originally made for students who carry big books, this structured bag is adorned with buckle hardware, pockets, and a front flap.
6. Messenger Bag
Often confused with the satchel, the messenger bag, as the name implies, was originally designed for use by messengers and mailmen. It has a strap that is often worn cross-body, giving freedom to your hands. So if you have a lot of things that you need to carry to the office or even on your day out, place your trust in this bag. Because the cross-body strap allows a firmer hold on your carryall, this is ideal for commuters and those with active lifestyles.
7. Duffel
Working out at the gym or going out of town? Pack all your essentials inside this trusty companion. Cylindrical in design, the duffel bag got its name from the town in Belgium where the sturdy cloth used for earlier versions was made. Modern interpretations shun the circular design, but is still horizontal in nature.
8. Clutch
You just cannot keep your hands off this evening bag. Compact and strapless, this bag often is embellished with sequins. Some come with wristlets, some have a removable thin metal strap, while some are structured, often casing your lipstick (or the minaudiere). Nothing can be more elegant for your evening date than a clutch.
What's your favorite bag style? Leave a comment to share!
Ana Valenzuela
Ana Valenzuela graduated with a degree in AB Literature from UST. She has written for several media outlets. She is currently taking her Master's from UP.