Some say that guys find it hard to show how they feel about us; so, they try to do it in subtle ways. Here 10 little things that guys do to show how much they care–and okay, fine, that actually make us a little kilig inside!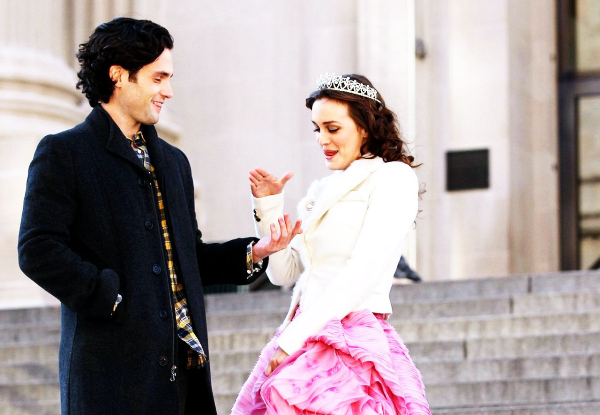 Our guy friends:
1. When they listen to our problems
If you're having troubles, voicing it out to your guy friends can help ease the stress. Our guy friends know when to shut up and when to start delivering punch lines. They know to listen to you carefully whenever you're upset. What's even better is that they offer advice to help you see a different perspective. To top it all off, our guy friends know exactly when to crack a joke to assure us that things will be alright.
2. When they send encouraging messages
Guy friends give you a good balance of "go for the gold" and "get your head out of the clouds" when they dish out advice. They make sure to encourage you to work on what you're set out to do, but they also make sure you don't overstretch yourself. If you want an honest encouragement, ask your guy friends. They won't be afraid to criticize your decisions as well.
3. When they interrogate your suitors
The best part of having guy friends is that they get to scare your suitors. Whenever you introduce them to someone you're dating, they immediately go into "kuya" mode and start asking questions. You'll definitely feel the love when they start asking your date questions about his current situations and future plans. You also know better to trust your guy friends' judgement when it comes to your date's character.
Our suitors:
4. When they pick us up/drop us off
You feel important and special whenever a suitor does this. Even more so when he drops you off to your work or your event. So, being picked up from work is definitely something that will make us kilig—and guys even attest to this. Knowing that he went out of his way to spend time with you to and from your destination makes it more sweet. And let's be honest, our suitors don't really need to have a car to do this. Just the fact that they're around to share our commuting woes is enough to make our hearts flutter.
5. When they send us flowers (or notes)
Okay, not everyone likes flowers. Some may even think that flowers are a waste of money. But if a guy sends you flowers, you can't help feel special. What's better is if he sends it for no special reason at all–it's as if he's saying that he's thinking of you. If you think flowers are overrated, how about receiving notes or letters from a suitor? However short the note may be, if he took the time to write and send it, he's sure to be a little closer to winning your heart.
6. When they panic before they meet your parents
Of course, you don't want him to mess up when he's meeting your parents, but it's cute when he's nervous. This just shows how important this event is for him. If your suitor thinks highly of you and your parents, he will be nervous. Whether he's handling it with grace or not, it's adorable when suitors are panicking for the meet the parents moment. Let's just hope he keeps his cool when he start talking to your folks.
Our boyfriends/husbands:
7. When they do chores for you (e.g., washing the dishes, doing laundry, ironing clothes, etc.)
Unless you're OC, chances are, you don't look forward to doing chores. Thus, whenever your man offers to do the chores for you, it translates to just how much he cares for you. Waking up to an already set table for breakfast or coming home to find all the laundry has been done are surefire ways to make us all go, "awww!" These actions are sure to make you smile. Doing chores is considered a love language, called Acts of Service. When your partner does something for you, you instantly feel loved.
8. When he schedules date nights
No matter how long you've been with your partner, you always need to rekindle the love. One way to do this is to go out on a date. He can take you to an all-out date with gourmet food and candlelight. He can do a low-key date such as snuggling in bed while watching a DVD. Ultimately, going on a date means spending quality time with you. Isn't that sweet?
9. When he kisses the back of your hand or forehead
When you're with your boyfriend or husband, kisses on the lips, are more often than not, a given. So, being kissed anywhere but the lips is a pleasant surprise. Being kissed on your forehead communicates a gentle and loving affection. It somehow gives an assurance that he is there and he loves you. Meanwhile, kissing the back of your head is also a sweet gesture that conveys respect and courtesy.
10. When he makes decisions with you
Another little thing that guys do that make us kilig is when they include when they make decision. Whether it's a decision about where to eat or where to live, having the opportunity to voice our opinions make us feel special. We feel special–not only because they consider us whenever they make life decisions but also because they're letting us know that we're a huge part of their lives. Isn't that the sweetest?
Lorey De Guzman
Lorey is a small girl with a big appetite for love, life, culture, and food. Yes, most especially, food.