Charlene Owen
Charlene works for a popular greeting card company, hoping that…
Of all the people in the world, the love of your life is probably the hardest person to buy Christmas gifts for. Aside from a kiss under a mistletoe, here are a few things that are likely to have him pulling you in for a thank-you kiss, mistletoe or no mistletoe.
1. Wrist Watch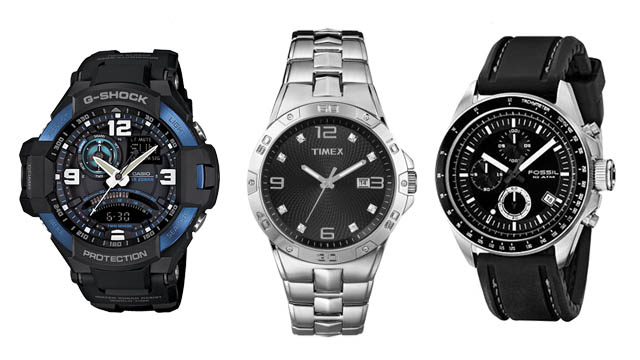 A watch is always a classy thing to give your man as it is an accessory that can complete a good look. This Christmas, gift him with one that suits his personality, or at the very least blends with his usual get-up.
For the active adventurer: G-Shoch Aviation Series GA 1000-2B
For the spiffy dresser: TIMEX Men's Dress Watch
For the casual charmer: Fossil Decker Chronograph Silicone Watch
2. Sunglasses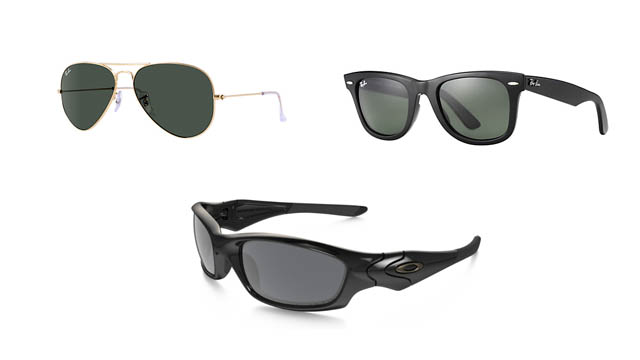 Similar to watches, sunglasses always make a cool statement. Aside from showing personality, these accessories can also sharpen one's features, so make sure to pick the right pair that would flatter his face.
For the round and oval-faced globetrotter: Oakley Polarized Straight Jacket
For the big-hearted guy with the heart-shaped face: Ray-Ban Wayfarer Legend
For the classic-loving square-faced softie: Ray-Ban Aviator Large Metal II

3. Wallet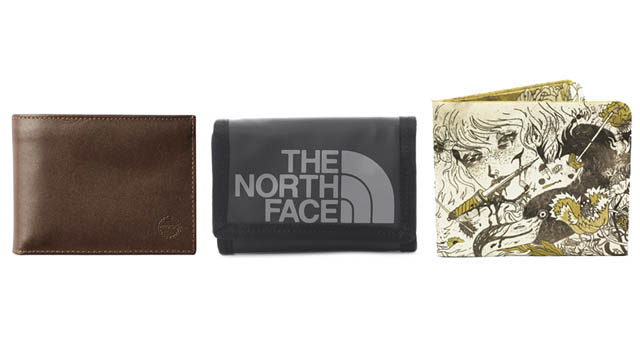 Some men wear their wallets out until they're all stringy and bent out of shape. If your squeeze is this kind of guy, don't worry — at least now you know what to give him for Christmas. The good news is that there are many kinds of billfolds for guys these days as there are for girls. It's all just a matter of taste.
For the rough backpacker: The North Face Base Camp Wallet
For the fun-loving artist: Inner Workings Tyvek Paper Wallet
For the classy executive: Hickok Leather Wallet
4. Headphone/Headset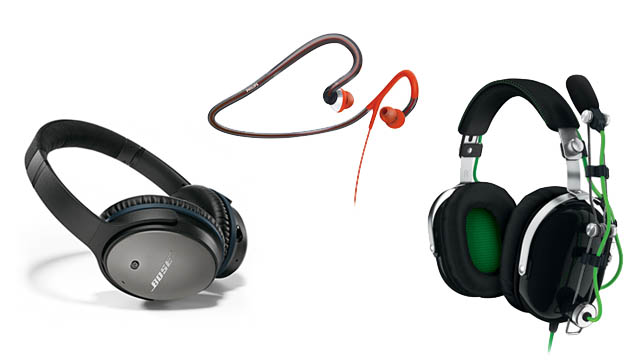 Music is part and parcel of every man's life. Gift him with an awesome audio experience with the right gear that suits his lifestyle.
For the sound connoisseur: Bose QuietComfort® 25 Acoustic Noise Cancelling® Headphones
For the sporty listener: Philips ActionFit Sports neck band headphones
For the avid gamer: Razer Blackshark
5. Computer Game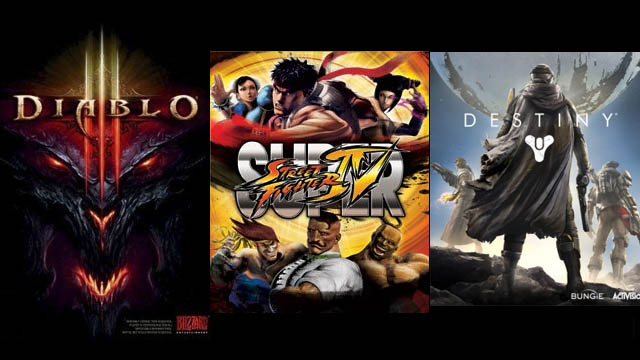 Computer games have a way of bringing guys together for some good old bromance. During the holidays, let him and the boys have a bit of fun with these great titles. Who knows? He may give you a controller and you just might find yourselves with one more hobby to share.
For the MMORPG gamer: Diablo III
For the arcade brawler: Super Street Fighter IV
For the first-person shooter: Destiny
6. Cook Book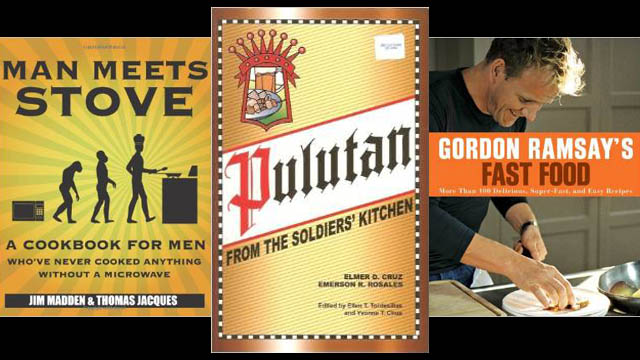 A cook book may not be something that you'd think of right away when figuring out what to give your honey for Christmas, but when you realize that lot of great chefs are men and that the one you're currently with actually enjoys making killer sisig, then he may appreciate a manual that will help him hone his skills.
For the guy graduating from microwave cooking: Man Meets Stove
For the accidental cook during inuman sessions: Pulutan From the Soldiers' Kitchen
For the aspiring master chef: Gordon Ramsay's Fast Food
And if you find yourself strapped for cash, that's okay. Why not take him on a series of romantic holiday dates? Or give him a box full of IOUs he can claim throughout the year? You could even go into DIY mode and make him gifts like a cover for his tablet.
Charlene Owen
Charlene works for a popular greeting card company, hoping that what she writes makes some big, burly man somewhere cry. She's into MMA, and when she's not watching armbars on YouTube, she also writes for a tech blog or naps with her cat.