Nica Valdeavilla
Nica loves books, writing, and photography. She likes to discover…
Summer might be over but that shouldn't stop any traveler from exploring the 7, 107 islands of the Philippines. Our country is indeed rich in white-sand beaches, some of which have attracted hordes of visitors from all over the world, while others still remain untouched. One of those unspoiled beaches which is beginning to attract beach goers is Cagbalete Island in Quezon Province. If you're the type of traveler who prefers budget yet sulit travels and looking to commune with nature, Cagbalete is the place to be.
Here are 6 reasons this beautiful paradise deserves everyone's attention.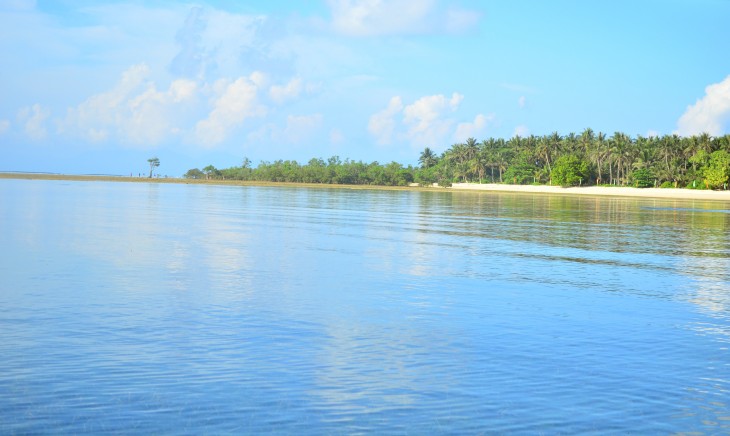 1. It's near Metro Manila.
Mauban, Quezon Province, is approximately 147 km from Manila and 40 km from Lucena City. If you don't plan on renting a van, you can ride Jac Liner's air-conditioned bus from Buendia, and you'll reach the Grand Terminal in Lucena City in 5 hours or less. The bus liner operates round the clock on weekends, so you can leave as early as midnight. Bus fare costs around P500 for a two-way trip. As you reach the terminal, you'll have to transfer to another bus that will take you to Mauban. You may also opt to ride their bus that travels directly to Mauban, but the trip schedule for that one is only at 12 noon.
Once you reach the town of Mauban, ride a tricycle that will take you to Sabang Port, where you can rent private boats that will take you to Cagbalete Island in less than an hour. Pay a registration fee of P50, and you're all set.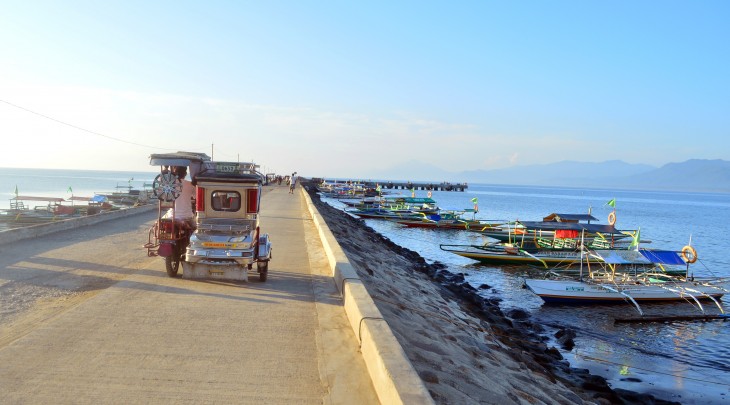 Private boats are available for rent, and you are free to choose the trip schedule to and from the island. For the advanced booking of boat rentals, you may coordinate with the Port Office or with the resorts on the island. You'll definitely be able to save money if you travel in a group as the rate for most private boats are currently as follows:
2 persons = P1,500
3-5 persons = P2,000
6 persons = P2, 500
7-8 persons = P3, 000
9-10 persons = P3, 500
11-15 persons = P4, 000
16- 20 persons = P5, 000
2. It's a budget-friendly desitnation.
Aside from the travel expenses, you will need to pay for your stay at the resort. There are 10 island resorts to choose from.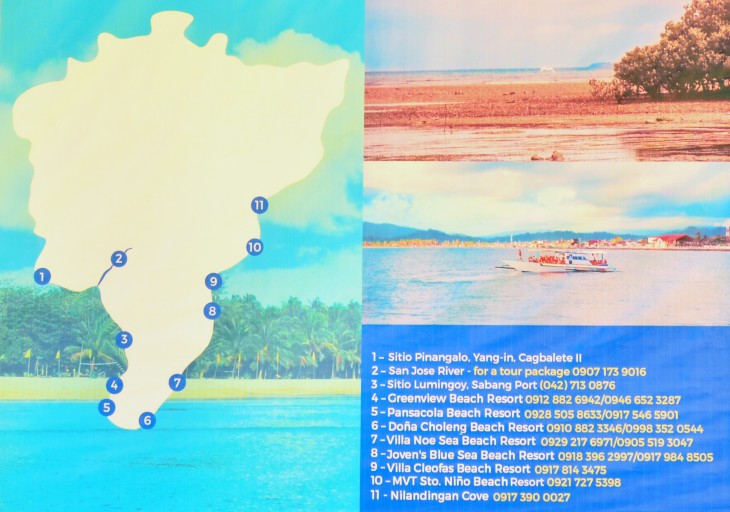 Our group was able to make reservations at Nilandingan Cove. For a day trip, the rent for cottages is around P1, 000. If you plan on spending a night at the island, the rate at Nilandingan is P3,000, which would also include a nipa hut (kubo) with a private comfort room. Tents are also available for rent at P250/person (good for 10), which would also include pillows and mattresses. You don't need to bring a lot of things as food is readily available on the island. During our day trip, we paid P750 each for a food package that included breakfast, morning snacks, lunch and afternoon snacks.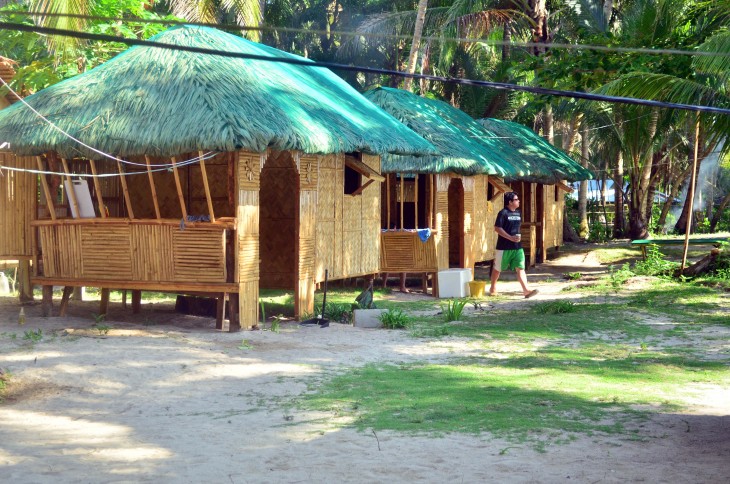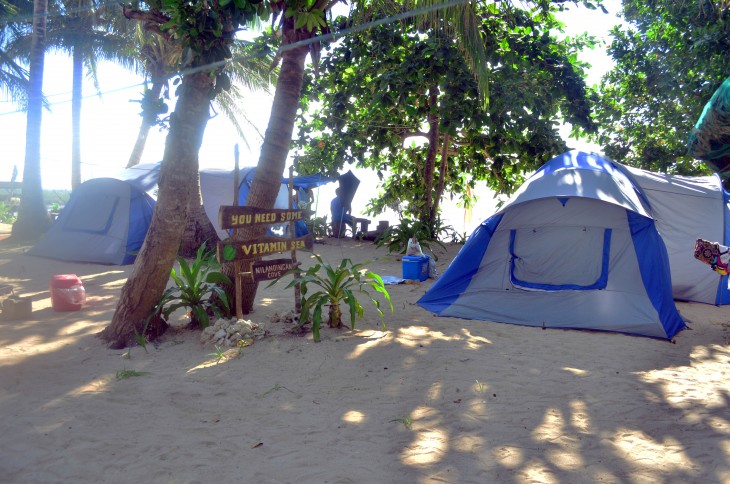 3. The water is crystal clear.
One of the best things you'll love about Cagbalete Island is its crystal clear water. While we were traveling toward the island, I was able to see large corals, seaweed, and even some starfish beneath the surface of the greenish-blue water. Although the island is located northeast, toward the Pacific Ocean, the sea is usually calm, and large waves are not present. Anyone will enjoy diving and swimming in that clean, clear water.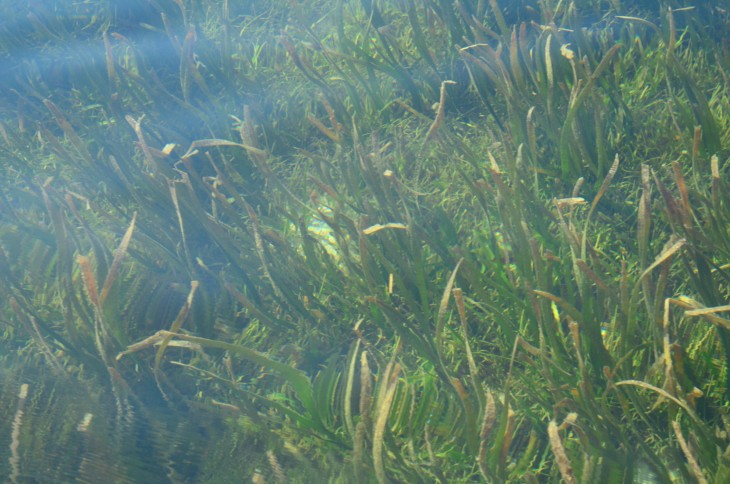 [crp]
4. You can walk barefoot on the sand and the seabed.
The best time of the day to walk around the island is when it's low tide. We arrived early in the morning and these beautiful shorelines definitely caught my attention. Plus, you won't have a problem walking around barefoot on the island because the sand is fine and grainy. There aren't many rocky formations, sea urchins, or prickly and large corals that can hurt your feet, although of course, it's a good idea to watch where you're walking.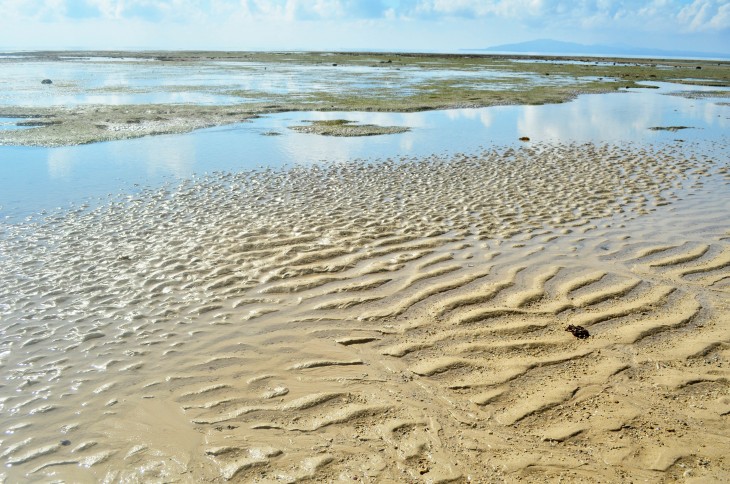 For only P150 per person, you can rent a boat to visit Yang-In Sandbar in another part of the island. We visited this place around 11AM, and the water was only knee to waist-deep at the time; we were all in awe looking at the long, beautiful sandbar.  The scenery is a great background for barkada selfies and jumpshots.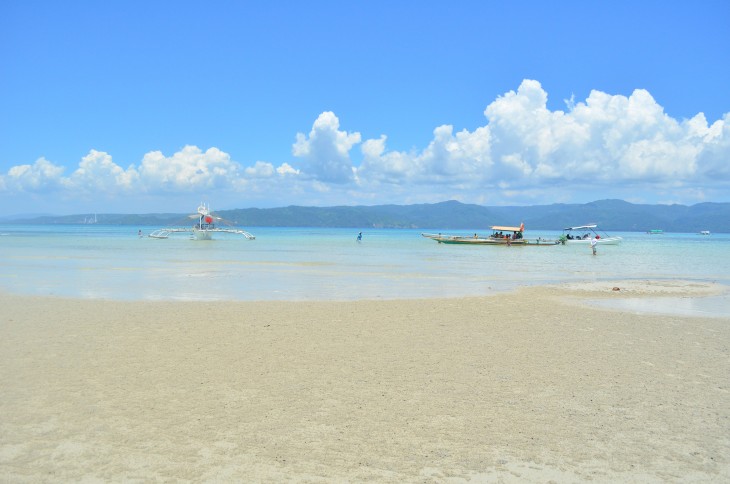 5. There are mangroves and a Magical Tree.
According to locals, there are numerous Balete trees on the island. This is actually where the island takes its name, Cagbalete, from. Near Nilandingan Cove, there's this tree which local residents call "The Magic Tree." Tourists can only walk near it during the low tide. From a distant view, you will see that it is secluded from the mangroves. Locals say that tourists can whisper their wishes to this tree, and they just might come true.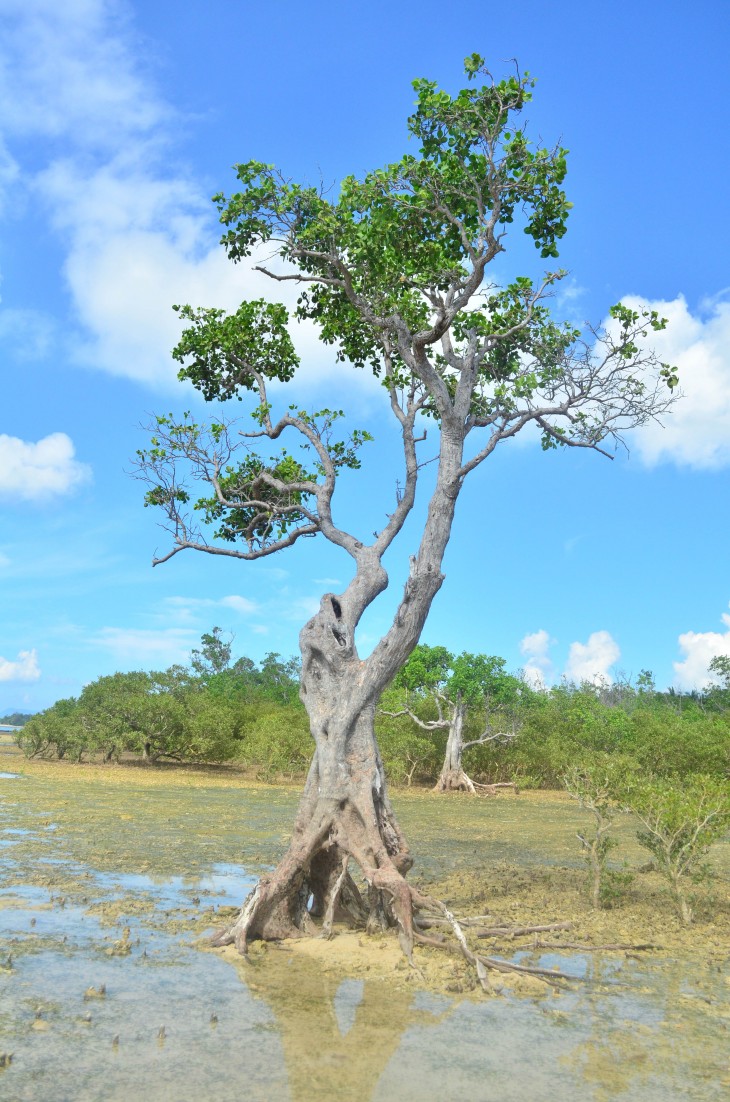 Behind the magical tree lies the mangrove rain forest. Mangroves can only be found along the coastlines, where land and seawater meet. During the low tide, anyone can get a closer look at these shrubs, which are abundant here in the Philippines.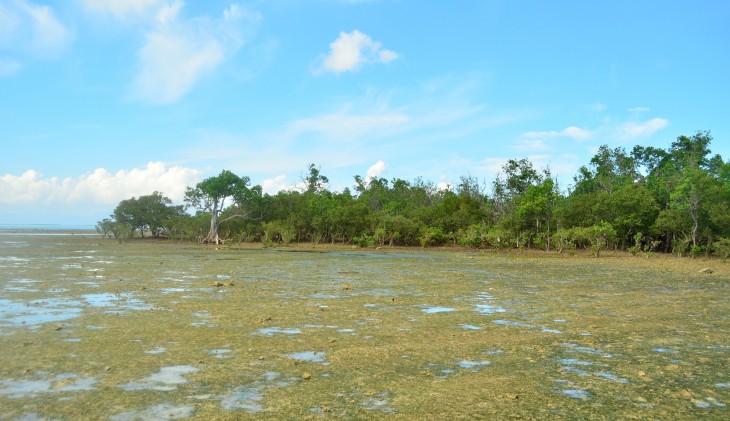 6. You get to strip down your stress and enjoy the simple life.
The place is indeed perfect for anyone who wants to avoid overcrowded places and would just love to experience the simple life in the province. You get to eat fresh food, sleep in a tent or under a tree, and enjoy the sea breeze. Spending a day or two on the island is definitely refreshing for any traveler.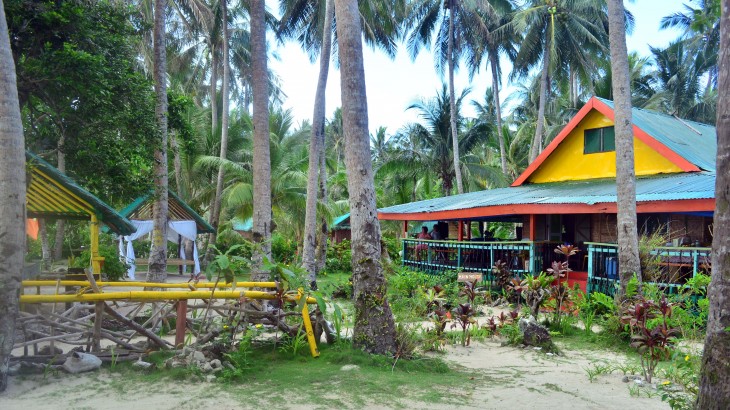 Surround yourself with wonderful sceneries that will relax and calm your senses. Head to Cagbalete Island and bring your friends and family. Take lots of photos, swim in the clear water, and experience all Cagbalete has to offer for a gorgeous and laid-back getaway.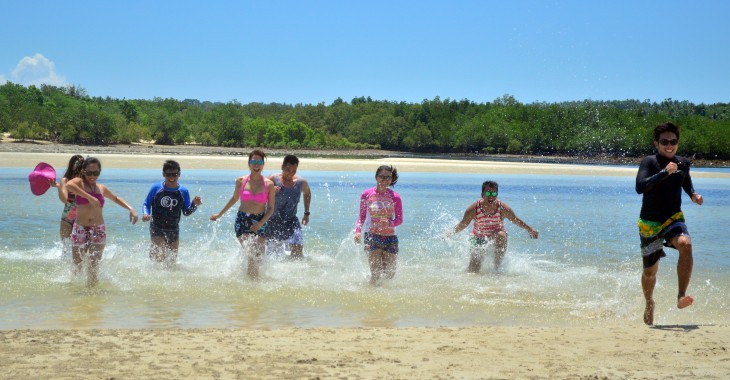 Nica Valdeavilla
Nica loves books, writing, and photography. She likes to discover new dishes, places and try a lot of things. She dreams of having her own business but her grandest dream is to travel the world.