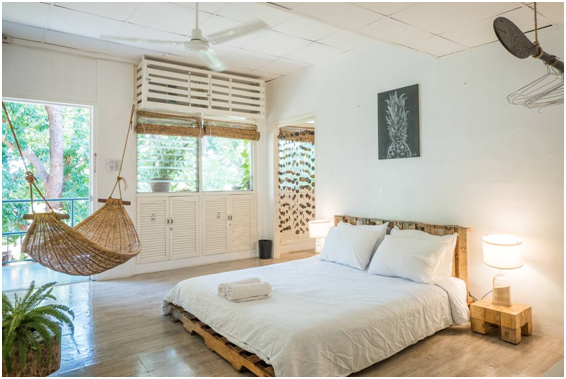 Although it's fun to be on the beach all day long this summer, sometimes, it's way more relaxing to stay at home with family and friends, especially now that the heat index level in Manila continues to increase.
But there's a better way to enjoy the season than being cooped up in your home.
Here's an idea: go on a staycation at someone else's house — a place that isn't too far from home, but is cozier and more serene.
Here are seven Airbnb listings near Metro Manila that are perfect for your next staycation:
Ocean Nest in Subic
Ocean Nest is a 40sqm-apartment unit designed to be a retreat from the hustle and bustle of the city. It has two beds and one daybed, as well as a hammock and several nooks where you can lie back reading a book or watching Netflix.
With its ocean-inspired design, you and your friends will feel like you're on the beach but away from the sun as the unit is in front of a rainforest that gives good shade.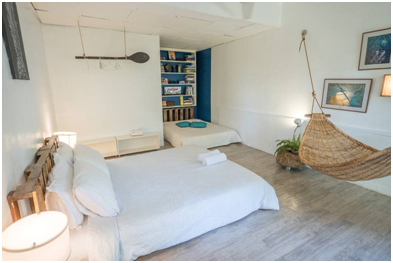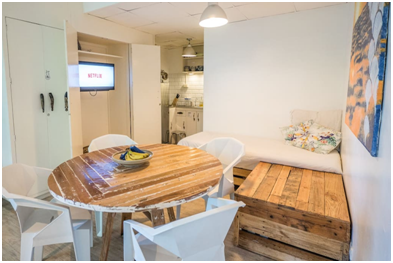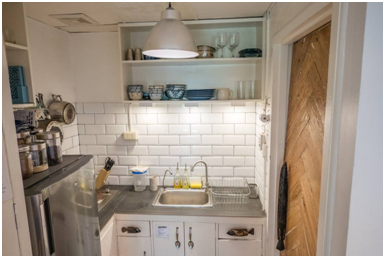 Location:Subic Bay Free Port Zone, Zambales
Max Number of Guests: 4
Price: P2,400 a night
Green Treehouse in Subic
Want a close encounter with nature but don't have the energy to go trekking? Stay at Green Treehouse in Subic for a few days and experience the outdoors in a unique way. This tree house is complete with a double bed, air-conditioning unit, cold tub, deck, hammock, and barbecue pit — everything you need to have a wonderful stay.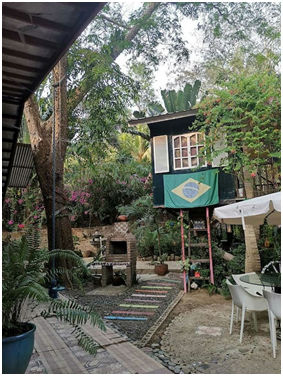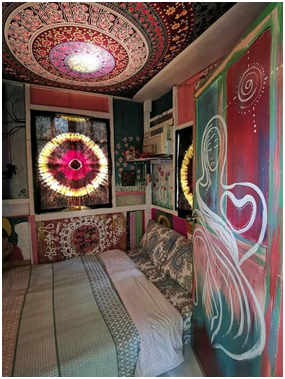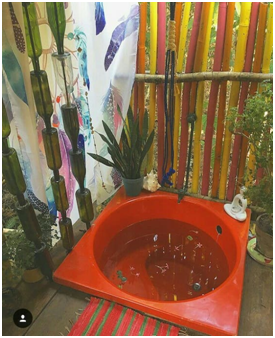 Location: Subic Bay Free Port Zone, Zambales
Max Number of Guests: 2
Price: P2,500 a night
Surf & Turf Tropica in Tagaytay
Staying true to its name, Surf & Turf Tropica in Tagaytay is a one-bedroom condo unit (with a balcony) with a design inspired by the elements found at the beautiful beach of El Nido and surfing spots of Baler. Every piece in this unit is carefully placed to make you feel you're really on a holiday getaway.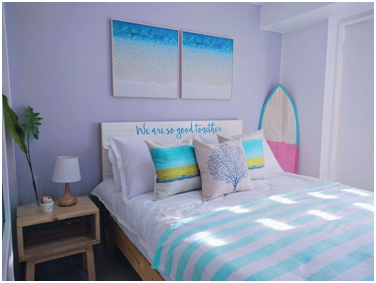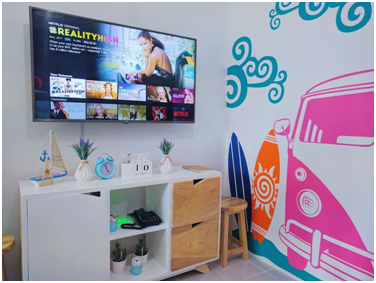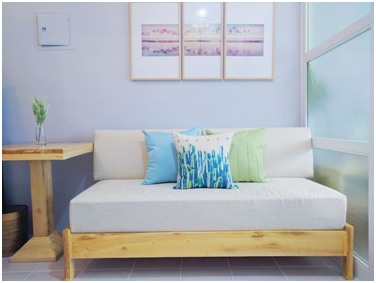 Location: Cityland Tagaytay Prime Residences, Tagaytay
Max Number of Guests: 4
Price: P1,550 a night
Windsor Vacation House in Tagaytay
Looking for an affordable place in Tagaytay for your entire family? Windsor Vacation House can fit the bill.  With three bedrooms, a loft, and a patio, this big house has enough space for eight to 12 people. It's located inside an exclusive village, so you have nothing to worry about your family's privacy nor safety.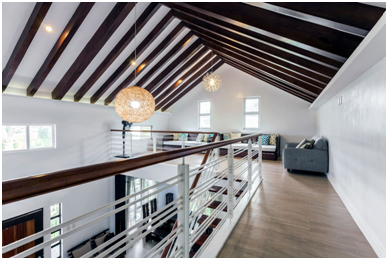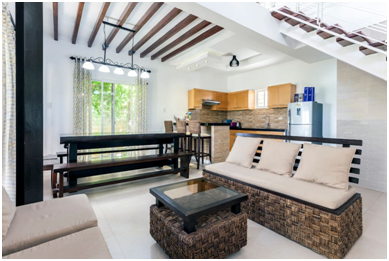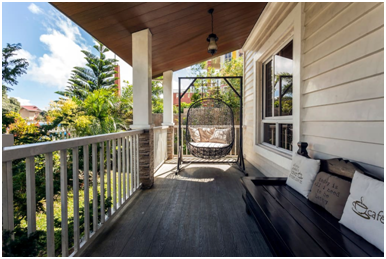 Location: Windsor Heights Residential Estate, Brgy. Francisco, Tagaytay
Max Number of Guests: 12
Price: P5,245 a night
Rustic Boho Chalet Amadeo in Tagaytay
With boho-chic furniture pieces and design elements, Rustic Boho Chalet Amadeo will surely make your family outing or barkada bonding memorable. This farm home also features a Bali-inspired pool, a porch swing, and entertainment options, including videoke and a 50-inch LED TV. The kitchen is fully functional as well, making it easier for your fam or group to cook and enjoy a feast.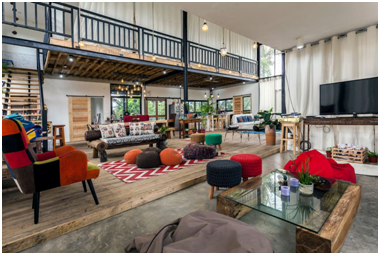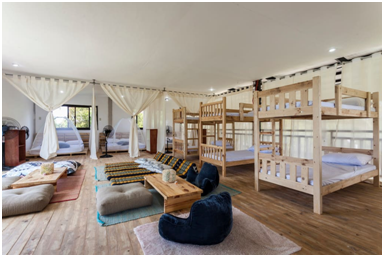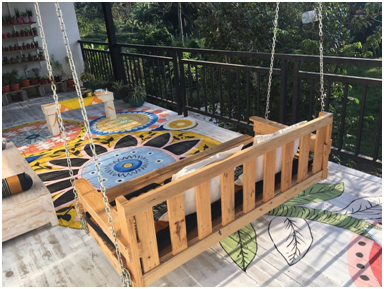 Location: Amadeo, Tagaytay
Max Number of Guests: 25
Price: P8,000 a night
A Home on Your Own Island in Laguna
Want an off-the-grid staycation? Book this Airbnb listing in Cavinti, Laguna and have the unique experience of staying in a home on your own island. This bungalow has one bedroom, two bathrooms, a kitchen, a spacious living room, and more importantly, stunning views of the lake. It also features a "dap-ay," a traditional fire pit where you can have bonfires with your loved ones. Don't worry about having no electricity; the house runs on a reliable generator from dusk 'til midnight, which can be also be available during the day upon request.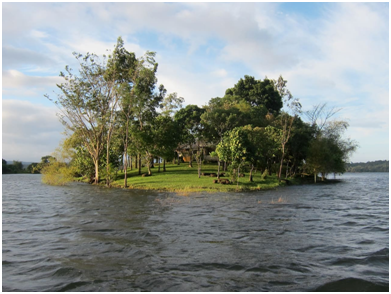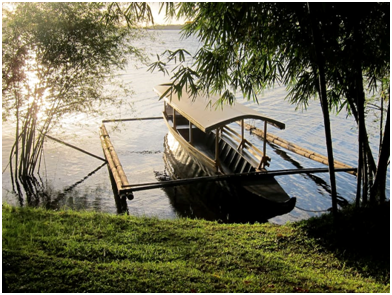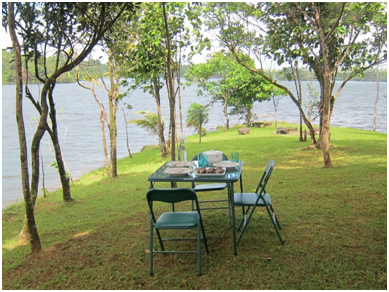 Location: Cavinti, Laguna
Max Number of Guests: 15
Price: P3,800 a night
Villa in Pampanga
This brand new, fully-furnished villa in Mabalacat, Pampanga is tastefully designed for comfort and luxury. Its living and dining areas offer huge spaces for guests to get together. It also has a beautiful lanai where you and your family can have a calm, relaxing breakfast in the morning and a barbecue cookout in the afternoon. With an entire villa to offer, this Airbnb listing gives great value for money.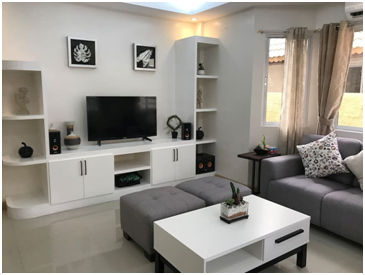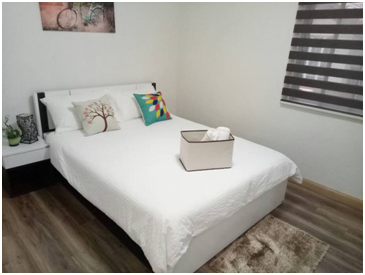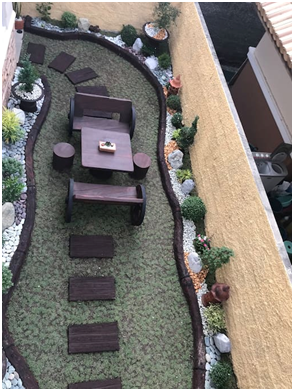 Location: Mabalacat, Pampanga
Max Number of Guests: 6
Price: P4,700 a night
From condo units to villas and farmhouses, Airbnb offers listings that will suit your budget and all your needs for a cozy and unique staycation. Plus, the great thing about Airbnb rentals is that you're not staying in a hotel run by employees, but in a house own by a fellow Filipino, who would probably go the extra mile to be hospitable and make you feel at home.
Got any recommended Airbnb listing near Manila? Share it with us through the comment section or our Facebook page.
Berna Sastrillo
She's a web content writer, a playwright, and the author of the children's novel, Detective Boys of Masangkay: Ang Mangkukulam.