Nyj Verdadero
Web content writer. Mother to a cat named Fatty and…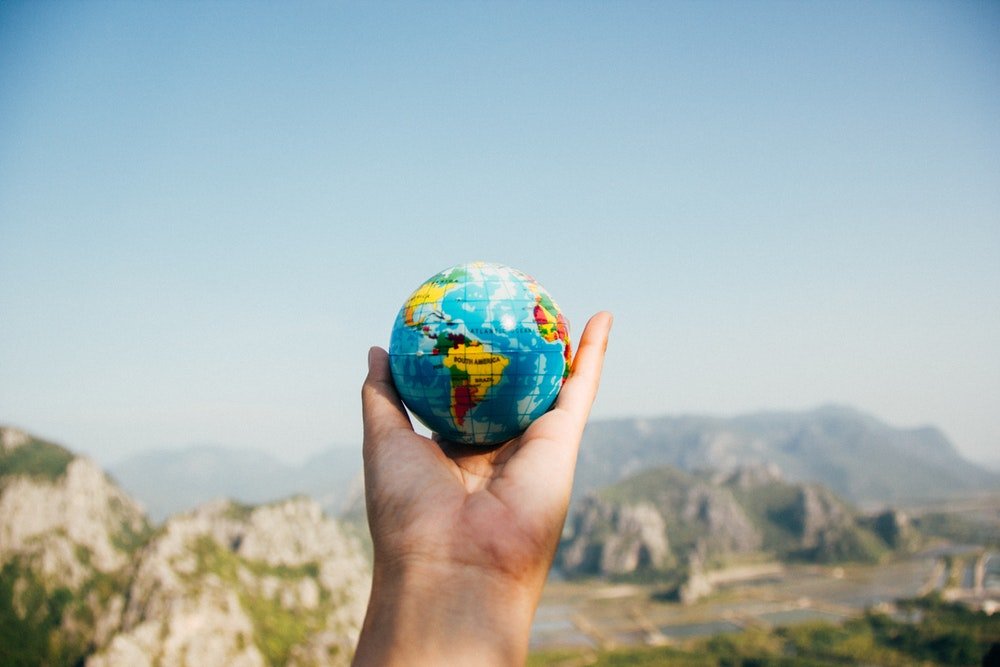 Everyone has their own travel goals: backpacking through Europe, African safari, or swimming with the whale sharks. There's a whole bucket list for every wanderer that they want to tick off.
Travel goals are – of course – YOUR personal goals. But if you're stumped for ideas, let me share with you some of my personal travel goals.
Gawk at the Southern Lights in New Zealand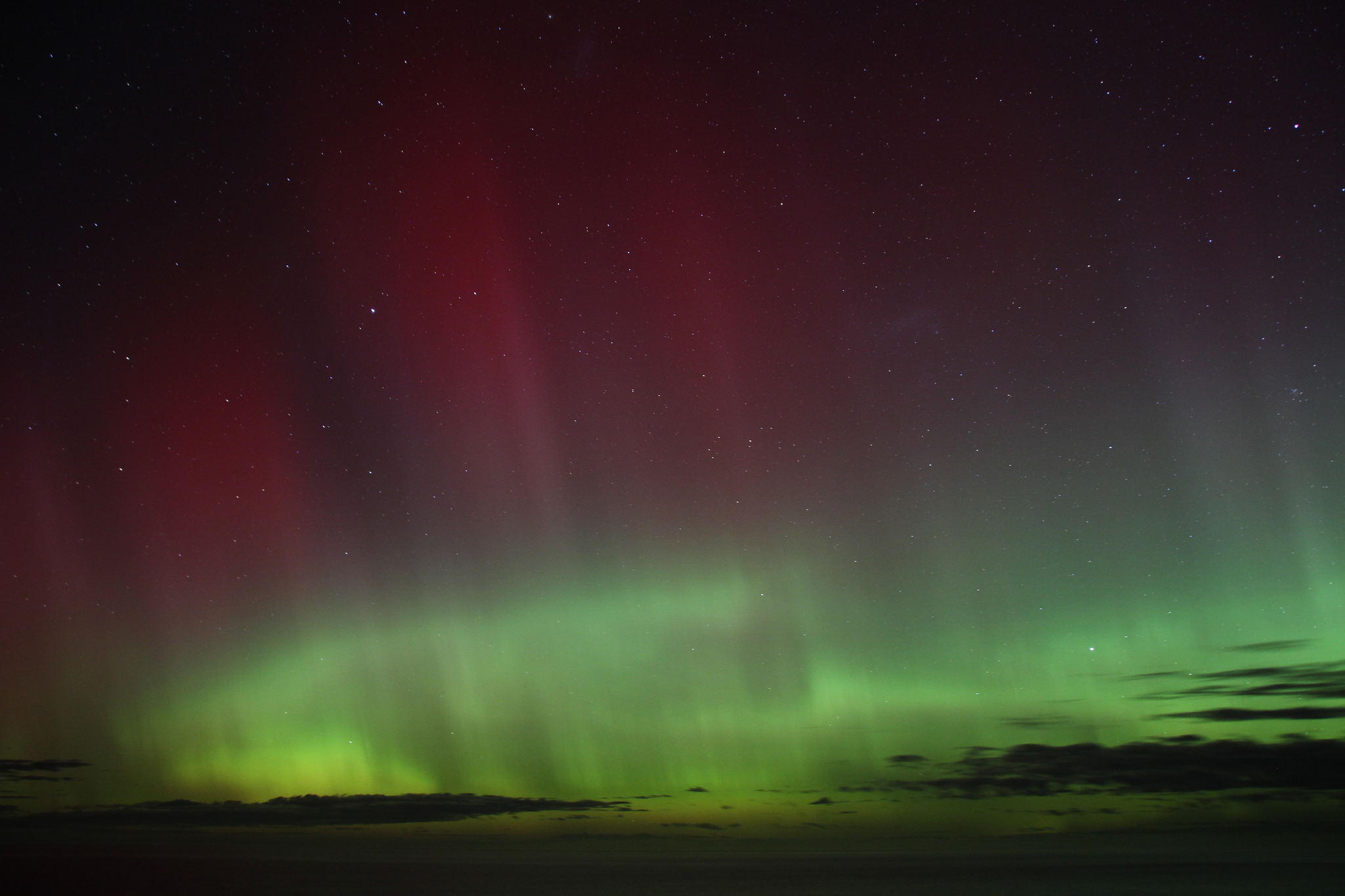 Aside from the captivating colors and beautiful play of lights, what lures me to the Southern Lights is that it is ephemeral and almost elusive. You never know when it's going to happen 'til around 30 minutes before the "lights show" and you have to put in a bit of hard work before you see it. Backpacker Guide NZ gives a checklist to heighten the chances of being able to catch this spectacle:
View on a late winter night (NZ's winter is June to August).
Check forecasts for days with clear skies, limited moonlight, and strong solar activity.
Find NZ's best places to view the lights. These are places in the southernmost of NZ, on a high place like a hill or mountain, away from artificial light. Try places like Stewart Island, Lake Tekapo and the Catlins.
Seeing the Aurora Australis obviously takes a bit of prepping and trekking but if I could gawk at that beauty for even just a minute I'm sure all the hard work will pay off.
Get Lost in Incredible India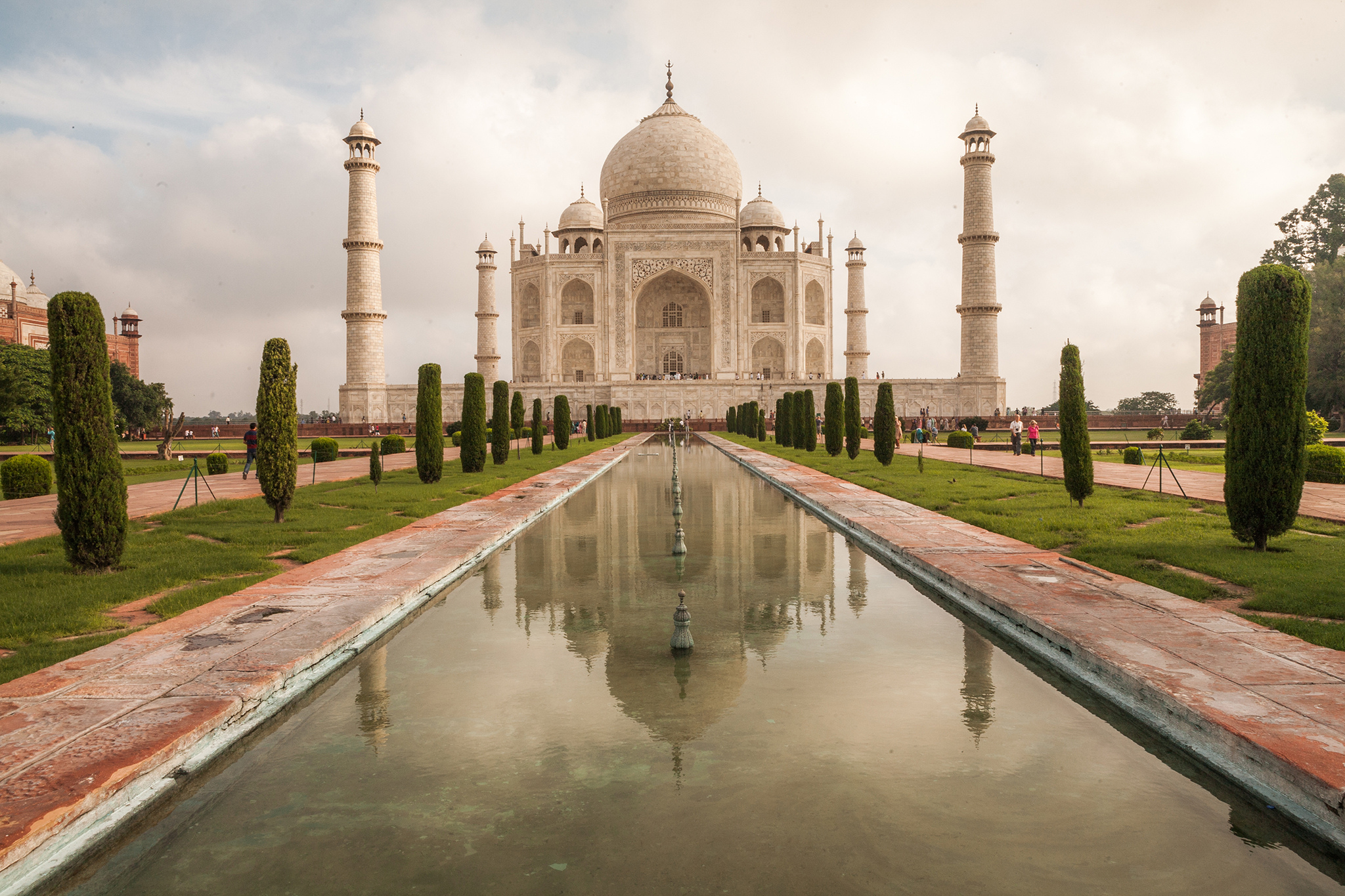 Ever since I could remember, I have always dreamt of basking in the Taj Mahal's grand gardens, drinking masala chai and eating authentic Indian curry in a random stall in a random market. But aside from the Taj Mahal and the exquisite cuisine, India has so much more to offer.
Head over to the Kailsa Temple, for example, and you'll find this architectural feat carved from solid rock. Aside from the intricately carved panels depicting scenes from the Mahabarata and Ramayana, what makes the temple amazing is that it was built with zero margin for error. The process involved chiseling away over 200,000 tons of rock and was finished around AD 760.
If you enjoy rural areas but is too much of a scaredy cat to go DIY travel (that's an accurate description of myself BTW), Kutch Adventures India offers a host-guide-friend to the exciting Kutch region.  Your host will guide you through off beaten tracks and artisan villages to help you gain insight into Kutch's colorful village life. And if you want a bit of the modern comforts like me, I know you'd be really glad to know that they have mud huts with western bathrooms.
Care for Elephants in Thailand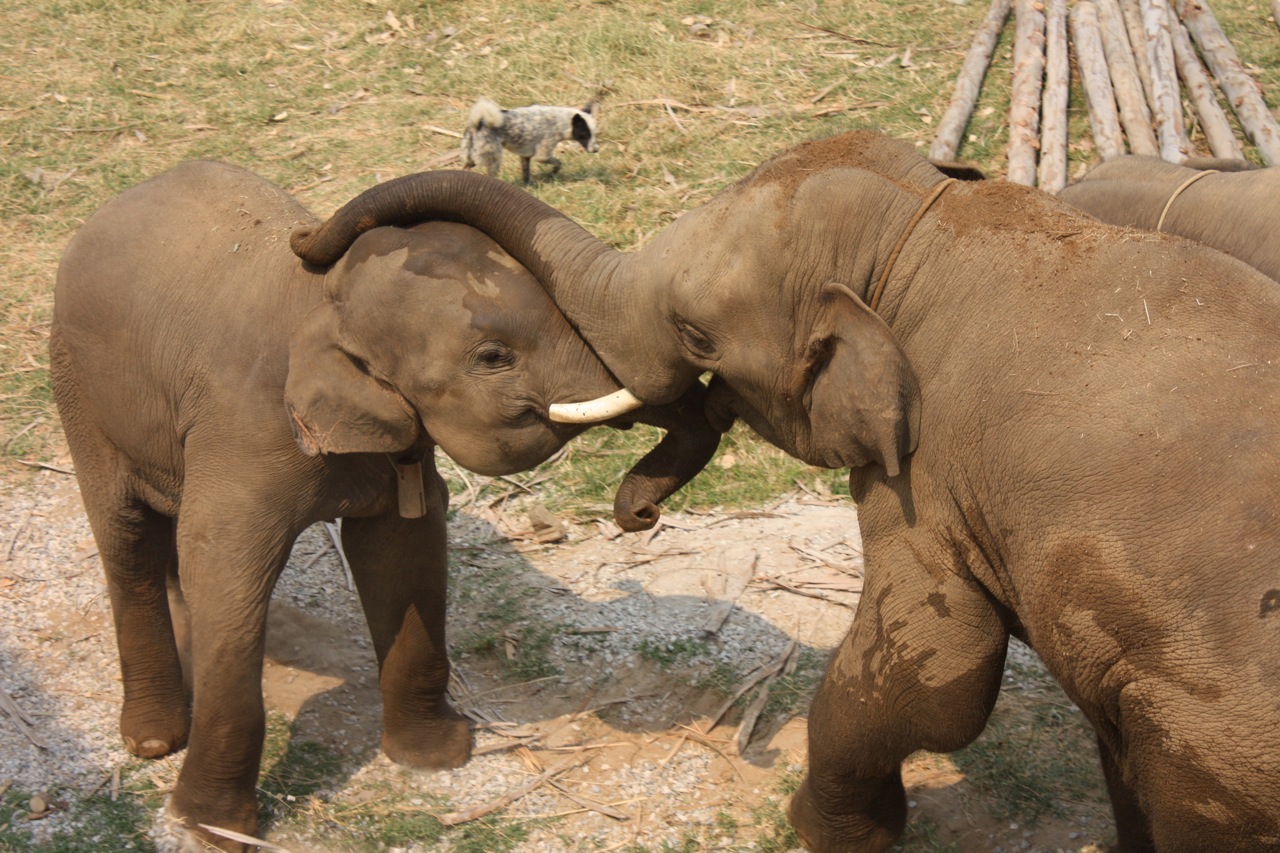 I was so ecstatic when I found out that there's a way to interact with elephants without promoting their exploitation. It turns out, there are many organizations across the country that offer volunteer opportunities.
Organizations like the Elephant Nature Park (ENP), offer one-day visits up to seven-day volunteer programs. You can learn how to care for elephants, each of the elephant's past and more. You can help with feeding the elephants, bathing them and join the organization's special projects. ENP also rescues cats, dogs, and buffalos so you can volunteer for other animals as well.
But you have to double check the organization you are signing up for because there are groups that parade themselves as a sanctuary but are still exploiting elephants for tourism. Travel Life Experience recommends checking if the animals are given the Five Freedoms of animal welfare. To be safe, Green Thailand recommends 7 sanctuaries that offer ethical elephant experiences.
Immerse in Cambodian Culture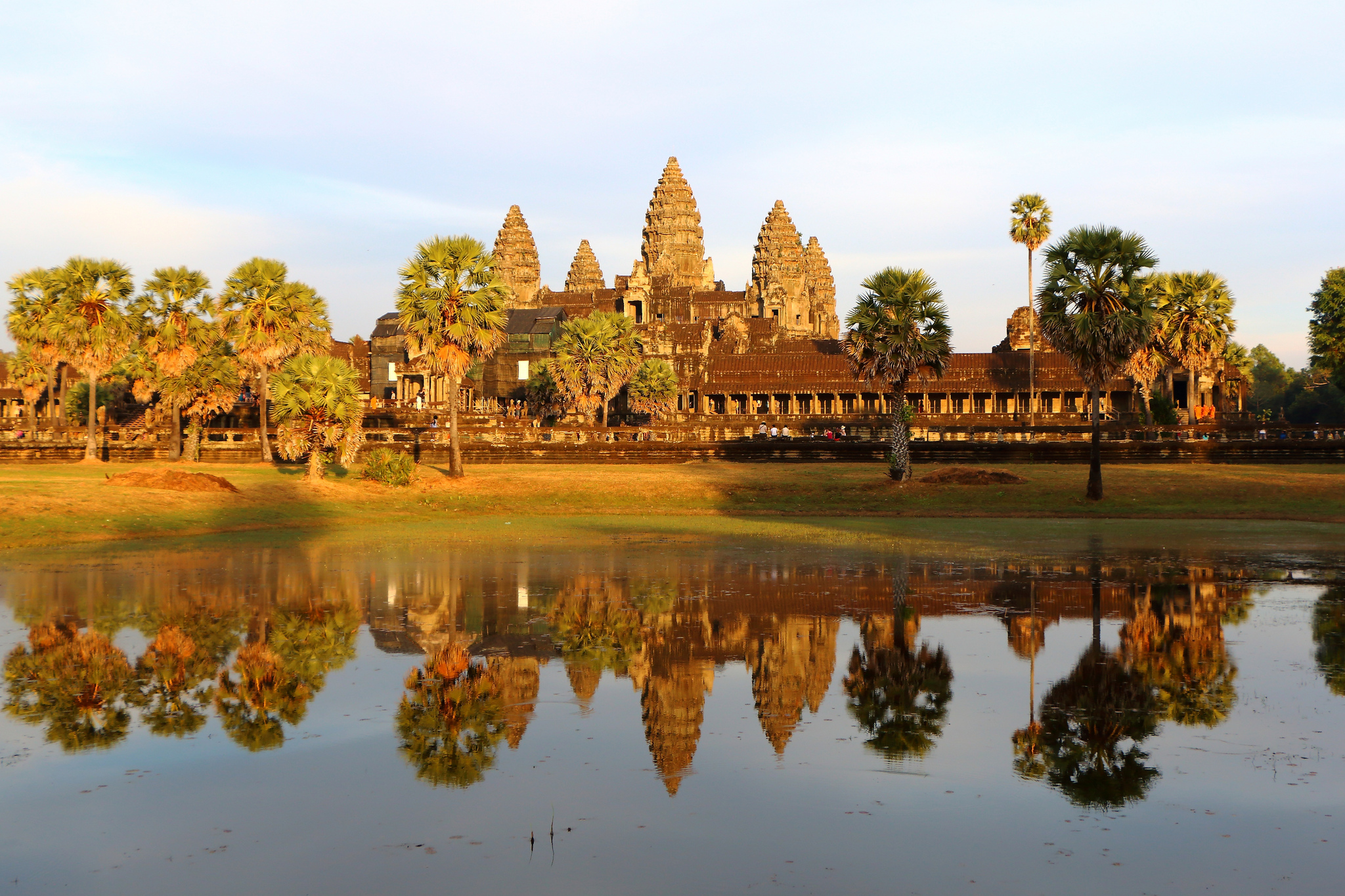 From watching the sunrise at Angkor Wat to spotting dolphins while cruising along Mekong river, Cambodia offers tourists a mixture of natural beauty and a rich culture.
Rent a sturdy bicycle and cycle your way through quiet trails to see Siem Reap's ancient temples. As you travel at your own pace, you get to absorb the countryside's lush greens and breathtaking scenery.
If you decide to drive to Phom Penh from Siem Reap, challenge yourself to try fried tarantulas, crickets and birds on Route 6.
Enjoy your fill of fresh seafood and experience Cambodia's laid-back beaches like the beaches of Sihanoukville, Koh Rong, and Kep. With Cambodia's rich biodiversity you can go swimming with seahorses, triggerfish, starfish, whale sharks and more at Sihanoukville.
For a highly relaxing vacation, there are over 45 yoga retreat centers in Cambodia. Imagine doing yoga and meditation exercises amid Cambodia's beautiful natural backdrop. There are also centers like the Vagabond Temple that offer an enriching and immersive experience as part of their program involves giving back to the local community.
Learn to be a Mermaid in the Philippines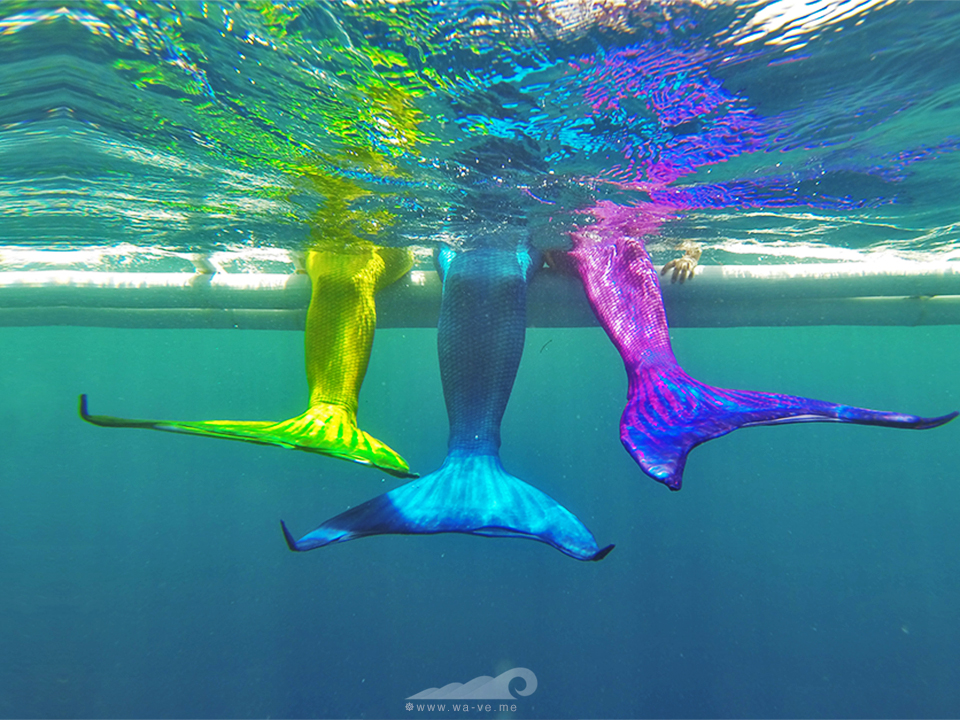 Ever dreamt of being a mermaid? You can learn to be one right here in the Philippines thanks to the Philippine Mermaid Swimming Academy (PMSA). They offer mermaid swimming classes in Boracay, Cebu, Manila and recently Batangas.
PMSA offers classes for beginners (Introduction to Mermaid Swimming Level 1 or 2) and already skilled mermaid swimmers (Advanced Mermaid Swimming Level 3). They also offer courses for those who want to be mermaid performers (Mermaid Performer Course Level 4) and those who want to be mermaid swimming instructors (Mermaid Swimming Instructor Course Level 5).
Just in the introductory course, you will learn the basic mermaid swimming strokes and breathing techniques. You can rent a tail from PMSA or go hardcore and have your own tail made at their mermaid tail factory.
PMSA also has a specialty course where deep-sea water lovers and mermaid wannabees can combine two things they love: Scuba Mermaid. If you are a certified open water diver, PMSA instructors can teach you how to scuba dive with a mermaid tail.
If you don't want to miss out on the fun but don't have any swimming chops, PMSA also offers a non-certificate Mermaid Photo Op course. You can rent a tail and their instructors will guide you through several mermaid poses on dry sand and knee-deep sea water.
There are so much more enriching places you can visit for your long weekend. The world's full of amazing things. Go out there and experience it.
Nyj Verdadero
Web content writer. Mother to a cat named Fatty and a basil named Herby. Dreams of going off the grid and running an animal shelter with her wife.