Mai Porras
Pint-sized Pinay. Writer by day, mermaid by night. Loves coffee,…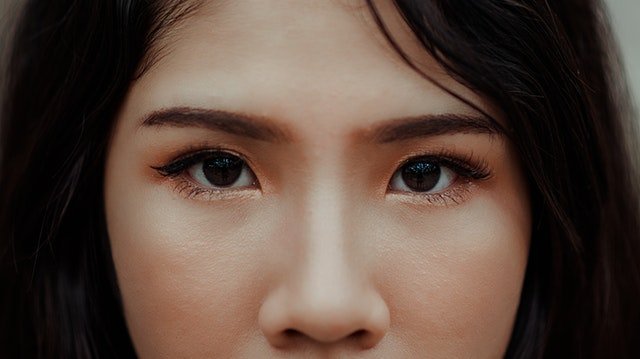 When you have dry skin, shopping for skincare and makeup always means reaching for products that are labeled "best for oily skin." Dry versus oily skin seems self-explanatory, after all. But as it turns out, distinctions between skin types are not as straightforward as they seem.
The way the skin produces oil is a complex process. Just because you see oil on your t-zone, doesn't mean your skin is automatically oily.
Now, if you have already stocked up on products for oily skin, there's no reason to fret. We're taking advice from celebrity esthetician Renée Rouleau to help us sort through the finer points:
Oily, Dry, or Dehydrated?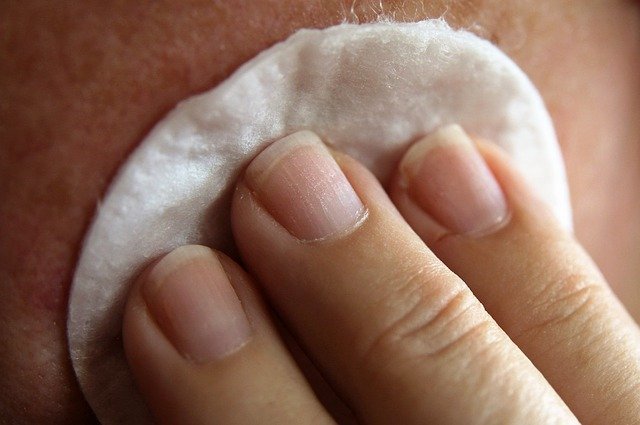 According to Rouleau, as you can distinguish between oily and dry skin by the way they look. As dry skin produces little to no oil, it tends to be flaky and dry. On the other hand, oily skin, well, produces oil, so it is likely to have large pores and look a bit greasy.
This is something that you have probably figured out already. But wait for the distinction for dehydrated skin, 'cause that's when things get a little trickier.
Dehydrated skin doesn't always mean overly dry skin. Rouleau says that you can have dehydrated skin, regardless of your skin type (oily, dry, combination, or normal), but you can tell if your skin lacks water if it feels tight (but do take note that if the skin feels tight, it necessarily mean it's dry.)
Dehydrated skin, while it lacks water content, may still produce oil. It may in fact be over-producing oil, so it compensates for the lack of moisture in the skin. If you use harsh products that strip your skin of moisture, you may end up with dehydrated skin. Skin dehydration is also common among people who are prone to acne.
Combat Dry, Oily Skin with Gold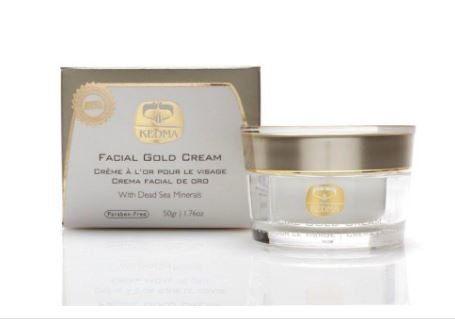 The point is, basically, to keep the skin hydrated. In that aspect, Kedma has you covered. The brand is home to an extensive arsenal of luxury skin care products, including the Facial Gold Cream.
Infused with 24K Gold, the Facial Gold Cream is a mineral-rich product that works, ultimately, to deeply moisturize and nourish the skin. Gold, the cream's key ingredient, works to locks in moisture as it increases the collagen level, inhibit the breakdown of elastin, and stimulate the cellular growth of the epidermis.
Rich in Vitamin E, the cream also promises to make the complexion firmer and younger looking. If you commute daily, you'll be glad to know that Facial Gold Cream also contains Vitamin A and C, to shield your skin from free radicals. The presence of Borage Oil, which is rich with Omega 6, gives the skin a healthy glow.
Kedma also increases the potency of its Facial Gold Cream with pearl powder. This "magical" ingredient contains 18 amino acids that work together in assisting the formation of collagen and protein, which boosts skin renewal. The result? Nourished, conditioned, and young-looking skin!
Don't be fooled into thinking that dry skin can never be oily. If your skin feels tight, but at the same time, you know there's oil underneath, it pays to adopt a skincare routine that works better in balancing your skin. Getting the right products and knowing the routine that works for you can get your skin in a healthier state.
Mai Porras
Pint-sized Pinay. Writer by day, mermaid by night. Loves coffee, elephants, and the old book smell. Adoptive Mom to Churro, Laya, Alab, Chelsea, and Ivory, who all have four legs.